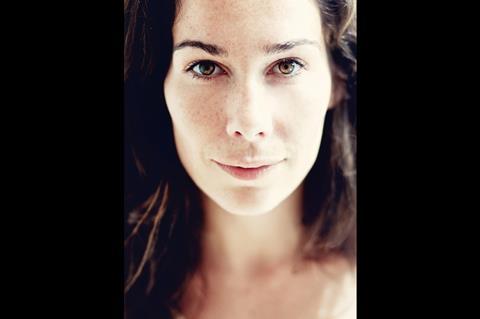 Dutch actress-turned-filmmaker Halina Reijn – whose debut feature Instinct is the Netherlands' Oscar entry – has revealed details of her first English-language project.
Another Life is being scripted by Jim Taihattu, writer-director of Dutch action thriller Wolf, and is a psychological thriller about a mistaken-identity murder and the love affair between an offender and a victim.
The film will share some of the same themes found in Reijn's Instinct, which premiered at Locarno Film Festival and explores the erotic relationship between a female psychologist and an imprisoned serial rapist.
"I think that Wolf is one of the best Dutch films ever made," Reijn said of Taihattu's 2013 feature about a young kickboxer trying to resist a life of crime. "I couldn't be more honoured that Jim wants to write for me."
Wolf and Instinct both star Marwan Kenzari, who also played villain Jafar in Disney's live-action Aladdin reboot. While casting on Another Life is yet to be confirmed, Reijn says Kenzari and Instinct co-star Carice van Houten are likely to be involved (the actress is also her partner in production company Man Up).
"Marwan and Carice are both my muses," she told Screen.
The film is being supported by the Netherlands Film Fund, with Amsterdam-based Topkapi as producers. Although Another Life will be shot in English, it is likely to shoot in the Netherlands.
"I want to be very loyal to my own country, I don't want to just disappear to America or Britain," commented Reijn, who is generating interest outside her home country off the back of the acclaimed but controversial Instinct.
She also has another untitled English-language project that she is writing herself and which will be set in the US – the story of a Dutch woman coming to America.
Reijn is one of the Netherlands' most respected actresses, known for her work with Belgian theatre director Ivo van Hove, including his production of Obsession in which she starred opposite Jude Law.
However, she has confirmed that "acting for me is over for now" and that once her current stage and screen obligations are completed by early 2020, she will concentrate on writing and directing.
Negotiations are still underway for a North American deal on Instinct, which is being sold at AFM by Films Boutique.
"It's a controversial film, almost like forbidden fruit. Everybody wants to see it but they are also afraid of it in the context of MeToo and the new dynamic between men and women, sexuality and power," Reijn said. "I totally understand that people are afraid of it. That is the whole reason it is good, I think."