Upcoming Divergent sequel generates buzz ahead of release.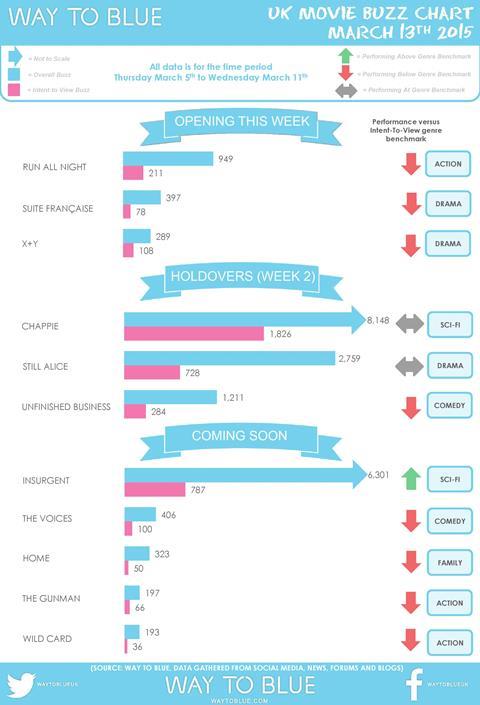 Neill Blomkamp's sci-fi thriller Chappie managed to top this week's social buzz chart after a week on release, according to Way To Blue.
The robot action film generated more than 8,100 comments across social media, news, forums and blogs from March 5-11.
Of those comments, 22% expressed intent to view, meaning they were likely to visit the cinema to see the film.
A week ahead of its UK release, Divergent sequel Insurgent drew close to 6,300 comments (12.5% itv).
Ranked third was Still Alice, which won Julianne Moore the Best Actress Oscar and helped push comments to nearly 2,800.
Of the films opening this week, only Liam Neeson action film Run All Night moved the dial with close to 950 comments.