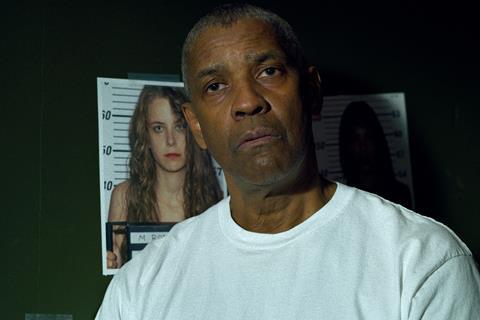 'The Little Things' surges in international, as domestic falls
Warner Bros crime thriller The Little Things held pretty steady at the global box office, with estimated weekend takings of $3.1m, down just 6% from the previous session. However, that number masks very varied outcomes domestically and internationally.
In North America, the fall from the previous weekend's four-day holiday period (Presidents' Day) was precipitous, although Warner Bros reports that the like-for-like comparison for Friday-Saturday-Sunday saw a more reasonable 39% drop for the John Lee Hancock film – which sees cops Denzel Washington and Rami Malek on the tail of a suspected serial killer (Jared Leto). Domestic takings were an estimated $1.2m, taking the total to $11.8m.
International takings were an estimated $1.9m – more than double the previous session's $803,000. That surge benefited significantly from the film's arrival in Australia, which is currently one of the more-buoyant cinema markets. The Little Things topped the Australian box office with $1.4m including previews. International total is now an estimated $8.0m, and global total is $19.8m.
See below for more on the weekend's Australia box office.
'Soul' adds $2.6m for $108m total
The continued strong performance for Soul in Russia saw it overtake Inside Out to become the highest-grossing Pixar film of all time in the country. Fifth-weekend takings of $900,000 take Soul's Russia total to $15.6m. Soul is also the biggest Pixar film of all time in Ukraine, with $1.8m.
Soul, which is currently playing in nine international markets where Disney+ does not operate, overall grossed an estimated $2.6m at the weekend (a drop of 40%), pushing the total to $108m.
The Pixar animation benefited from one new opening, Hong Kong, where it landed in third place, with $400,000.
In cumulative totals, Soul has scored best in China ($57.7m), Russia ($15.6m), South Korea ($14.8m), Taiwan ($6.4m) and Saudi Arabia ($5.9m). There are no new territory openings for the film this coming weekend.
'Tom & Jerry' boosted by Brazil, Mexico openings
Warner Bros animation Tom & Jerry expanded from five to 16 international markets in its second weekend of play, helping boost weekend takings to an estimated $2.4m, up from $1.5m for the previous session, which had benefited from the Lunar New Year holidays in Asia. Total is now $4.4m.
Tom & Jerry topped the chart in Brazil and Mexico in their debut sessions, with an estimated $746,000 and $392,000 respectively. Iceland also opened at number one, with the biggest opening for a film in the country since the start of the Covid pandemic.
In cumulative totals, top markets for Tom & Jerry are United Arab Emirates ($897,000), Brazil ($746,000) and Taiwan ($739,000).
Tom & Jerry should receive a big boost this coming weekend, as it expands into another 20 international markets including major territories Russia, China and South Korea.
Sony scores local hit in Russia with 'Upon The Magic Roads'
For the second weekend in a row, Sony Pictures Releasing International has scored a chart-topping hit in Russia with a local film. A week ago it was Rodnye (The Relatives) – a comedy drama about a man who takes his family on a road trip to a Russian folk music festival – that topped the chart. This time it's Konyek Gorbunok (Upon The Magic Roads) that achieves the feat, knocking The Relatives into second place.
Upon The Magic Roads debuted with $1.9m – not far short of The Relatives' $2.2m opening salvo a week ago. The family adventure is based on a Russian fairy tale, and tells the story of John the Fool and his friend Foal as they set out on adventures in magical worlds.
The Relatives added $881,000 in its second weekend, and now stands at $4.3m.
Local titles stay strong at Australia box office
Eric Bana crime drama The Dry and fellow local title Penguin Bloom both held up solidly at the Australia box office, despite the chart-topping challenge of Warner Bros' The Little Things (see above). In second place, The Dry (recently acquired by IFC for US distribution) fell 16%, with eighth-weekend takings of Aus$589,000 ($463,000), taking the cumulative total to Aus$18.1m ($14.2m). In third, Penguin Bloom fell 20%, with fifth-weekend takings of Aus$354,000 ($278,000) and a total of Aus$6.37m ($5.10m). Both are distributed by Roadshow.
In fourth place, Chinese action comedy sequel Detective Chinatown 3 grossed Aus$267,000 ($210,000) in its second weekend for local distributor Madman, a fall of 35% from its opening session. Total so far is Aus$846,000 ($665,000). Rounding out the top five is Universal's The Croods: A New Age with Aus$251,000 ($197,000).