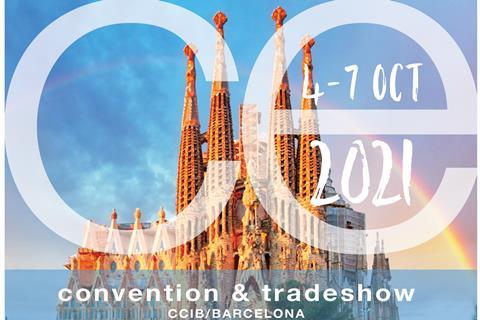 CineEurope has postponed its annual event to October due to the ongoing pandemic.
The convention, at which Hollywood studios present their upcoming slates to European cinema operators, was due to take place in Barcelona in June but is now set to run October 4-7.
Last year's event was postponed and then cancelled, with a virtual event taking place in June.
A statement said: "We know from talking to many cinema people across Europe that the thing they're currently missing most is the ability to meet face-to-face with colleagues at industry events. But we're also hearing that the current pace of the vaccination roll-out and the likelihood that travel restrictions will remain in place for some time to come make it unlikely that many will be able to attend CineEurope in Barcelona this June.
"We agree that more time is needed, so with the health and wellness of attendees as our absolute priority, we have made the decision to move the event to 4-7 October 2021."
Produced by The Film Expo Group, CineEurope is the official convention of the International Union of Cinemas (UNIC), an international trade association representing cinema exhibitors and their national associations across 38 European territories.