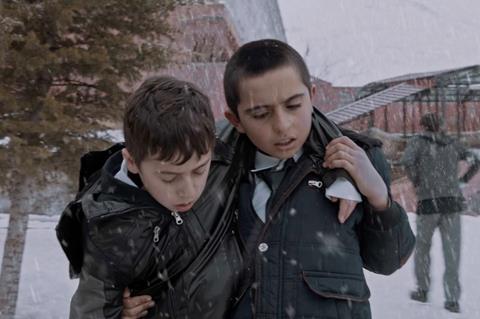 Rome-based sales agency Intramovies has posted first sales for Ferit Karahan's Brother's Keeper (Okul Tıraşı).
The Turkish-Romanian feature premiered in the Berlinale's Panorama strand in 2021, winning the section's Fipresci prize.
It has sold to France and French-speaking European territories (new distribution company Moonlight Films), Middle East and North African territories (MC Distribution), Greece (Weird Wave) and Portugal (Leopardo Films).
Previously known as Deskmate, the film follows two friends, Yusef and Memo, at a boarding school for Kurdish boys secluded in the mountains of Eastern Anatolia. When Memo falls mysteriously ill, Yusuf is forced to struggle through the bureaucratic obstacles put up by the school's repressive authorities to try to help his friend.
It is a co-production between Asteros (Turkey) and Flama Booking (Romania), developed at the 2020 First Cut+ Programme of Karlovy Vary's Eastern Promises and then through the Jerusalem Film Lab, Antalia's Work In Progress and Tallinn's Baltic Event International Work in Progress.
Brother's Keeper is Ferit Karahan's fourth feature film. His debut, The Fall From Heaven, won the best first film at the Ankara International Film Festival in 2014.