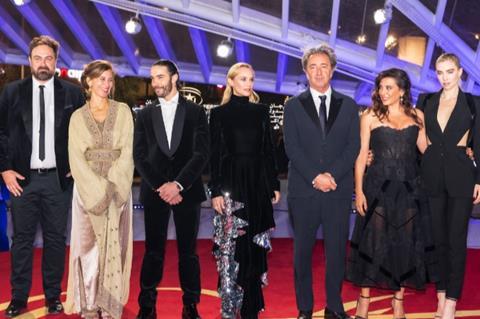 Iranian director Emad Aleebrahim Dehkordi's directorial debut drama A Tale of Shemroon won the Marrakech International's Film Festival's Etoile d'Or grand prize as the nine-day festival wrapped its 19th in-person edition over the weekend.
The Farsi and French-language film takes place north of Tehran and follows a boy and his younger brother who, following the death of their mother, attempt to launch a quick money-making business to help their family, but end up getting caught up in an illegal drug trade and Tehran's wealthy world of corruption.
The director accepted his award amidst turmoil in his home country by paying tribute "to all those who lost their lives fighting to regain the freedom to be themselves." He dedicated the award to "all the women of Iran and the younger generation, who risk their lives for freedom."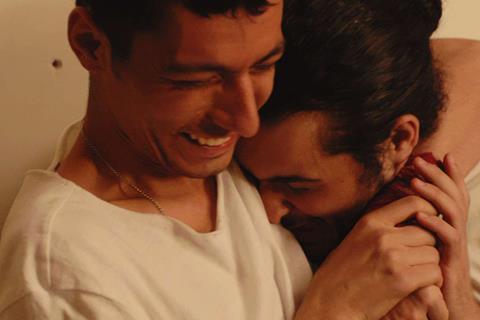 A Tale of Shemroon (Chevalier Noir), sold by Indie Sales, first premiered at the San Sebastian Film Festival and will be released in France via Jour2Fete. The film will make its market debut via Indie Sales at Unifrance's Rendez-Vous with French Cinema in Paris in January.
A Jury presided by Italian director Paolo Sorrentino gave its Jury Prize ex aequo to Cristèle Alves Meira's Portugese feature Alma Viva and Moroccan Maryam Touzani's The Blue Caftan. Both features premiered at Cannes in May and both will notably vie for a Best International Feature Oscar nomination this year, representing their respective countries.
The Best Directing Prize went to Carmen Jacquier's Thunder from Switzerland. Choi Seung-Yoon was named Best Actress for her role in Anthony Shim's Riceboy Sleeps and Arswendy Bening Swara took the Best Actor prize for his role in Makbul Mubarak's Autobiography/
British actor Vanessa Kirby, German actor Diane Kruger, Australian director and screenwriter Justin Kurzel, Lebanese director, screenwriter and actor Nadine Labaki, Moroccan director Laïla Marrakchi and French actor Tahar Rahim rounded out the jury who voted on 14 films in the Official Competition, representing 14 countries on five continents. Previously announced jurors Oscar Isaac and Susanne Bier were absent from the event, citing personal reasons for their non-attendance.
The festival returned to its first fully in-person event in two years with local attendance hitting 150,000 filmgoers for 124 film screenings and nearly 20,000 accredited attendees, almost double the number recorded for the festival's last edition held in a pre-pandemic 2019. More than 350 film professionals from Morocco attended.
Atlas Workshops
The festival's Atlas Workshops programme brought together 250 international professionals around a selection of 23 projects and films. The programme gave out eight prizes, representing a total of €106,000, to support the next generation of Moroccan, Arab and African filmmakers.
The top post-production €25,000 prize went to Jordanian Amjad Al Rasheed's Inshallah a Boy, produced by Rula Nasser, with two other post-production prizes going to Luck Razanajaona's Disco Afrika, a Madagascar-based project produced by France's Jonathan Rubin, and Burkinabé director Boubacar Sangaré's A Golden Life produced by Benin's Faissol Gnonlonfin.
Development prizes ranging from €5,000-€15,000 went to Moroccan title Said Hamich's La Mer au Loin produced by France's Sophie Penson, Lebanese Dania Bdeir's Pigeon Wars produced by Pierre Sarraf and Senegalese films Mamadou Dia's Demba produced by Maba Ba and Katy Lena Ndiaye's Lende produced by France's Oualid Baha. The Artekino International Prize, awarded by the Franco-German channel to a project in development, went to Egyptian film Sameh Alaa's Whale Belly.
Star power
The festival also welcomed its annual bevy of stars including Leos Carax, Julie Delpy, Julia Ducournau, Asghar Farhadi, Marina Foïs, Jeremy Irons, Jim Jarmusch, Ruben Östlund, Ranveer Singh and composer Gabriel Yared.
Other festival highlights included tributes to Moroccan director, screenwriter and producer Farida Benlyazid and Indian actor Ranveer Singh who received an honorary trophy from French actress Marion Cotillard.
Tilda Swinton was also honoured on the event's closing night with an emotional homage and given the award by her daughter Honor Swinton Byrne. The former festival jury president told the crowd: "Cinema shows us who we are, in our great diversity. It reflects our desires, our failures, our triumphs and our dreams. Long live cinema and long live difference!"
The 19th Marrakech International Film Festival ran November 11-19.