Rakhshan Bani-Etemad's feature, which upset Iranian censors, is in competition at the Venice Film Festival.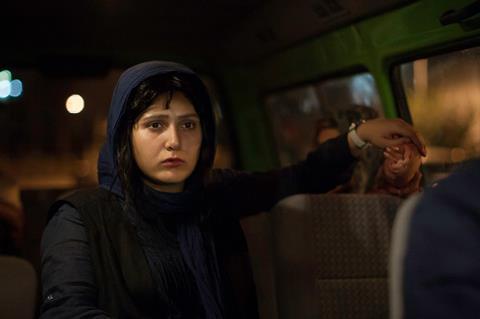 Tales, the new film from acclaimed Iranian female director-writer-producer Rakhshan Bani-Etemad, is set to travel the globe following its world premiere in competition at the Venice Film Festival (Aug 27 - Sept 6).
The film, sold by Paris-based Noori Pictures, has now been selected for multiple festivals. Following its Venice premiere, Tales will be screened at Toronto, the London Film Festival, the Viennale, Busan, Thessaloniki and Filmfest Hamburg.
Bani-Etemad actually shot Tales two years ago but it could not be shown during the presidency of Mahmoud Ahmadinejad. Its frank depiction of contemporary Iranian society, of the plight of women in the country and of the difficulties facing workers and students, upset the censors.
Now, under Ahmadinejad's successor, Hassan Rouhani, there has been a cultural thaw and the film can finally be seen at home and abroad.
"It is a very courageous film," said Noori Pictures managing director Katayaoon Shahabi, who has worked many times before with Bani-Etemad.
In Venice, Shahabi is beginning the sales drive on the film. The veteran Iranian sales agent also runs Tehran-based Sheherazad Media. The idea is that Noori will handle international titles as well as films from Iran.
Noori has several other new Iranian features on its slate. These include Payman Haghani's 316, about an old woman who tells the story of her life through her memory of the shoes of people she has encountered.
Also being sold by Noori is Zamani Esmati's feminist drama Hadji Sha, about a 50-year-old woman who has spent decades disguised as a man to protect her sister's family. She becomes friends with her new tenant, a woman who wants to release an album of her songs – a radical and dangerous move in a patriarchal society.