Winning projects announced for the Irish Film Board low budget dilmmaking scheme, Catalyst Project.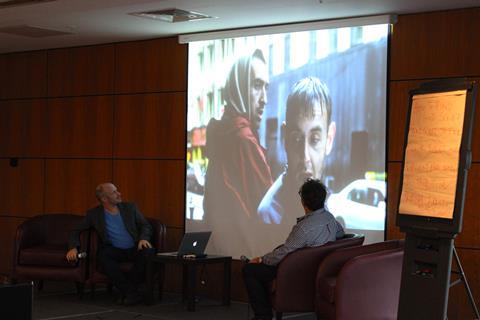 The Irish Film Board has revealed the final three teams of the competitive Catalyst Project initiative, selected from more than 88 applications bidding to win the opportunity to produce a fully funded feature film.
IFB will now provide each filmmaking team with funding to produce a low-budget feature film, with access to industry experts who will offer mentorship and guidance along the way.
The successful projects are:
Kissing Candice written and to be directed by Aoife McArdle and to be produced by Andrew Freedman;


The Drummer and The Goalkeeper written and to be directed by Nick Kelly and to be produced by Kate McColgan;


Without Name written by Garret Shanley, to be directed by Lorcan Finnegan and to be produced by Brunella Cocchiglia.
IFB chief executive James Hickey said that a "great reservoir of talent came forward" during the application stage and "the strength and depth of Irish creative talent demonstrated through the Catalyst Project bodes well for the future".
Kissing Candice tells the story of a lonely, imaginative teenage girl growing up in a stifling community, who finds romance with an unhinged stranger.
Aoife McArdle has written and directed a number of short films and is a commercials and music video director.
Andrew Freedman's credits include documentary feature His and Hers', BAFTA winning co-production Kelly and Victor and a number of short films.
The Drummer and The Goalkeeper is a story about finding friendship in crazy places.
Writer/director Nick Kelly has previously directed short films Delphine, Why the Irish Dance That Way and Shoe, which was long-listed for the Academy Awards.
Kate McColgan is currently an acquisition and production consultant for MPI Media, having previously worked across production and development for Parallel Film Productions, the Weinstein Company and Element Pictures.
Without Name follows a systematic land surveyor who loses his reason in a supernatural environment that defies all boundaries.
Lorcan Finnegan and Garret Shanley have previously collaborated on short film Foxes, selected for SXSW and Tribeca. Finnegan is also an experienced commercials director.
Brunella Cocchiglia has produced short films Fear of Flying and Foxes as well as a number of commercials and music videos.
Garret Shanley has written a number of short films and currently has a feature film in development with the IFB.
The first Catalyst Project initiative, launched in 2007, led to the production of the feature films Rewind directed by PJ Dillon, One Hundred Mornings directed by Conor Horgan and Eamon directed by Margaret Corkery.