Reported $1.3m investment will see the company developing products specifically for the Chinese market.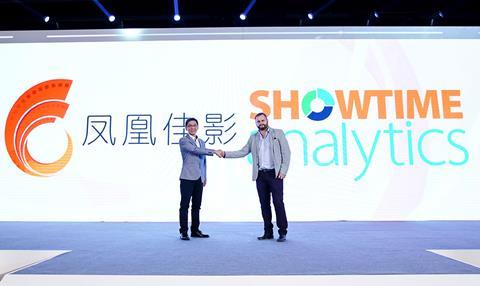 Irish start-up Showtime Analytics, which provides data analysis for the film industry, has secured investment from Yueke/Finixx, a subsidiary of Chinese media giant Alibaba Pictures Group.
According to a report by the Irish Times, the amount will be €1.2m ($1.3m).
Showtime has heralded the investment as Yueke/Finixx's first investment outside of China.
Founded in 2014 by Richie Power, Joe Spurling and Paul Lynch, Showtime services cinema owners and film distributors with real time operational data that provides insights into business performance.
The money will fund a joint venture that will see Showtime develop products specifically for the ever-burgeoning Chinese cinema industry.
Valued at $9.6bn, Alibaba Pictures owns ventures ranging from production outfits to distribution and ticketing companies. Finixx, acquired by Alibaba in 2015, provides software systems for more than 2,000 theatres and 30 online movie ticketing platforms.
Alibaba's other investments this year include Steven Spielberg's Amblin Partners (the company behind The BFG), leading Chinese exhibitor Dadi, and tentpoles films including Star Trek Beyond.
Showtime CEO Richie Power commented on the news: "This investment only marks the beginning of Showtime's global journey. Ultimately, our business is about more than just helping cinemas sell more tickets. Data analysis is in its infancy in the movie industry, but its potential value is huge.
"Alibaba Pictures is a market leader in the Chinese movie industry and understands the needs of cinema-goers and other industry stakeholders. This knowledge, coupled with their investment, will prove invaluable to Showtime, allowing us to build even better products and expand our team in Ireland."
Li Xiangxiong, General Manager at Yueke/Finixx, added: "[Our] first international partnership with Showtime Analytics opens up an exciting new frontier for us. The Chinese movie industry is growing from strength to strength. For this momentum to continue, we must invest in innovative new technologies.