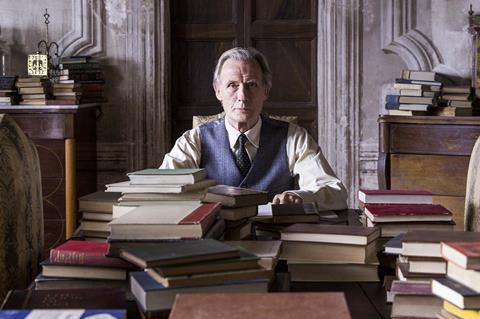 Isabel Coixet's, The Bookshop, starring Emily Mortimer, Bill Nighy and Patricia Clarkson, has been awarded the best international literary adaptation 2017 prize at the Frankfurt Book Fair.
The film is adapted from Penelope Fitzgerald's Booker Prize shortlisted novel of the same name.
Previous recipients of the annual Frankfurt Book Fair prize include Tom Ford (Nocturnal Animals) and Todd Haynes (Carol).
The other films in the running for this year's award were Disobedience by Sebastian Leilo, based on the book by Naomi Alderman, and Killing Stella by Julian Pölsler, based on the book by Marlen Haushofer.
Coixet said: "This is a film about passion for books and for life. So I am particularly grateful to the Frankfurt Book Fair for honouring the film in this way."
The Bookshop was produced by A Contracorriente's and Diagonal TV's Jaume Banacolocha, Joan Bas and Adolfo Blanco in Spain and Zephyr Films's Chris Curling in the UK. Jamila Wenske and Sol Bondy from Berlin-based One Two Films are co-producers.
Celsius Entertainment handles international sales.