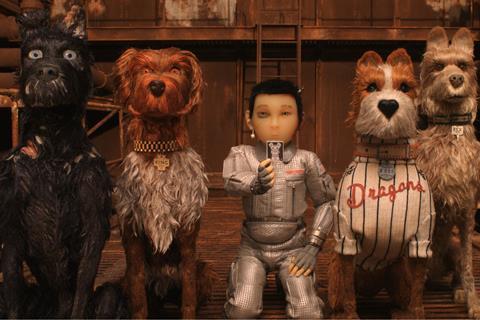 MARCH 19 UPDATE: Wes Anderson's Isle Of Dogs was named Headliners audience award winner on Monday, after Olivia Newman's First Match earned the Narrative Feature Competition award on Saturday night (March 17).
Gabriel Silverman and Fiona Dawson prevailed in the Documentary Feature Competition on Saturday with TransMilitary, while John Hyams' All Square took audience award honours in the Narrative Spotlight Section, and The Dawn Wall by Josh Lowell and Peter Mortimer triumphed in Documentary Spotlight.
Timur Bekmambetov's Profile won in Visions, Leigh Whannell's Upgrade was declared winner in Midnighters, and Alonso Ruizpalacios and So Yong Kim won in Episodic for Vida.
EARLIER JURY WINNERS REPORT FROM MARCH 13: Jim Cummings' Midwest-set drama Thunder Road was anointed winner of the 2018 SXSW Narrative Feature Competition on March 13.
The corresponding Documentary Feature Competition winner was People's Republic Of Desire by Hao Wu.
In the short film awards, Carey Williams' Emergency won Narrative Shorts, while Charlie Tyrell's My Dead Dad's Porno Tapes prevailed in Documentary Shorts, Milk by Santiago Menghini won Midnight Shorts, and Alexa Lim Haas' Agua Viva was named winner of Animated Shorts.
An Uncertain Future by Iliana Sosa and Chelsea Hernandez won the Texas Shorts category. Meanwhile Beast by Ben Strang prevailed in the Independent Episodics section.
The SXSW Adam Yauch Hörnblowér Award named after the late O-Scope founder and Beastie Boy in honour of a filmmaker "whose work strives to be wholly its own, without regard for norms or desire to conform" went to Prospect by Zeek Earl and Chris Caldwell.
Click here to see the full list of winners.