EXCLUSIVE: Italian box office smash Quo Vado? has been sold to UK, Germany and Spain among other markets.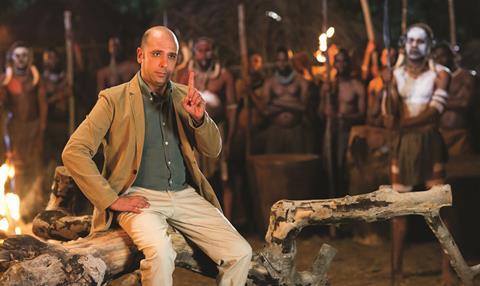 Taodue has scored key deals on its box office sensation Quo Vado?, the second-highest grossing film of all time in Italy.
Deals to close prior to and during the EFM include Germany and Austria (Weltkino), Spain (A Contracorriente Films), UK (Vue Cinemas), Portugal (Outsider Films/A Contracorriente Films), Greece (Spentzos Films), Russia (Cinema Prestige) and Australia and New Zealand (Palace Films). A deal for Latin America and Middle East with Italia Film and additional deals are also in the works.
Italian comedian Checco Zalone stars in writer-director Gennaro Nunviante's Quo Vado?, about a middle-aged Italian slacker who goes to any lengths to hold onto his 9 to 5 government job.
The Taodue-produced comedy is second only to Avatar at the Italian box office, having taken $70.8m and overtaking previous Zalone and Taodue collaboration Sole A Catinelle ($56.3m).
Italian powerhouse Taodue is currently in discussion with different territories about remake rights as part of an internal push to expand its co-production activities. The company's 2015 title Call Me Francesco, based on Pope Francis' life, was its most internationally-targeted film to date.
"The creativity and production skills that our company has demonstrated in these years are very much appreciated abroad," commented producer Pietro Valsecchi, head of Taodue.
"In such a time in which Italian cinema is under the spotlight, Taodue is ready to launch talents and creativiy from our country".