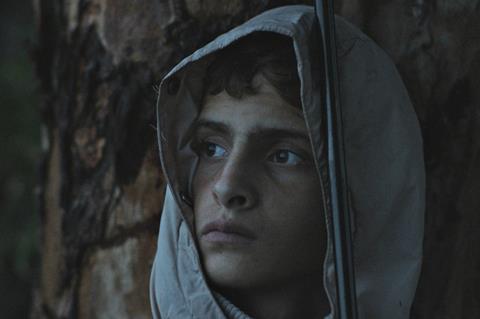 The Match Factory has secured an additional sale for Gianfranco Rosi's Notturno, with Madman Entertainment coming on board to distribute in Australia and New Zealand.
The distributor joins previously announced deals for the documentary including the US (Neon's Super Ltd label), India, UK, Latin America and Turkey (Mubi), Austria (Filmladen), Benelux (Cineart), ex-Yugoslavia (Demiurg), Japan (Bitters End), Portugal (Leopardo), Switzerland (Xenix), Taiwan (Joint Entertainment) and Poland (New Horizons).
Notturno is Italy's submission for the international feature award at the 2021 Oscars, with the shortlist set to be announced next Tuesday (February 9).
It is also nominated for best international independent film at the British Independent Film Awards, and is up for a Critics Choice Documentary Award for best cinematography.
Rosi's follow-up to 2017 Golden Bear winner and Oscar nominee Fire At Sea chronicles the daily lives of people trapped in war-torn and terrorism-afflicted regions across the Middle East. The director shot the film over three years along the borders of Iraq, Kurdistan, Syria and Lebanon.
The film was produced by Rosi, Donatella Palermo, Paolo Del Brocco, Serge Lalou, Camille Laemlè, Orwa Nyrabia and Eva-Maria Weerts.