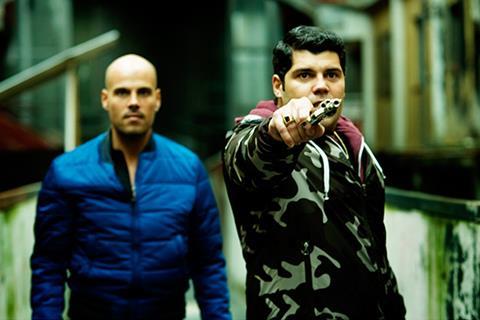 ITV Studios has acquired Cattleya, the Italian production company behind mob dramas Gomorrah and Romanzo Criminale.
The UK firm has bought a majority stake in the firm, which was established by Riccardo Tozzi in 1997.
The Rome-based business began producing feature films Don't Tell and Siberian Education but in recent years has focused on TV production with small-screen drama set to contribute around two-thirds of its revenue by 2019.
The third series of Gomorrah is set to air on Sky Italia in November and the firm is currently in production with Zero Zero Zero, created by Gomorrah's Roberto Saviano.
The latter, which will air on Sky Italia and France's Canal+, looks at the global cocaine trade and is filmed in Italian, Spanish and English.
Cattleya is also producing Suburra, the first Italian origination for Netflix, which focuses on politics, organized crime and the Vatican.
Following the deal, ITV Studios Global Entertainment will distribute Cattleya productions, where rights are available.
ITV Studios International president Maria Kyriacou said the Cattleya team had established an "enviable reputation as first-class drama producers by building brilliant relationships across the globe to develop ambitious projects which appeal to audiences everywhere".
"This coupled with our confidence that the demand for high-end European drama will continue to grow, make Cattleya a perfect partner for ITV Studios as we continue with our strategy to build an international scripted business," she added.
Cattleya founder and co-chief executive Tozzi added: "We are thrilled to join ITV Studios. Its strategy of investing in European and international high-profile production companies and TV content is perfectly in line with the ever-growing demand for high-end drama series.
"It also corresponds to the direction in which Cattleya has been headed over the last several years, to create scripted drama that will present the best of Italian and European talent to the world."
This story first appeared on Screen's sister publication Broadcast.