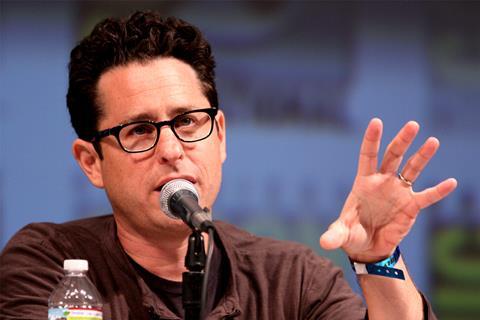 J J Abrams and his Bad Robot production company are reportedly finalising an extensive new film and TV production deal with WarnerMedia.
The deal, expected to be worth as much as $500m, would continue Bad Robot's longstanding TV relationship with Warner Bros Television and move the company's film deal from Paramount to Warner.
Multi-hyphenate Abrams has recently been in talks with a number of studios and streaming services about a new overall arrangement. Warner and Apple were thought to be closest to securing the prolific film- and TV-maker's services, though Netflix, Amazon, NBCUniversal and Sony were also believed to have been in the running. Retaining its Abrams deal was thought to be a particular priority for Warner as the studio prepares for the beta launch of its own streaming service.
Bad Robot has had a TV deal with Warner for more than a decade, making series including Fringe, Person Of Interest, Westworld, and Castle Rock with the studio. The company's upcoming series with Warner include Lovecraft Country and Demimonde, both for WarnerMedia-owned HBO.
Bad Robot and Warner are also working on Lisey's Story, My Glory Was I Had Such Friends, and Little Voice for Apple's upcoming streaming service.
On the film side, Bad Robot has made the three most recent Star Trek features and the three latest entries in the Mission: Impossible franchise for Paramount. For Disney, and with Abrams directing, Bad Robot has made Star Wars: Episode VII – The Force Awakens and the upcoming Star Wars: The Rise Of Skywalker.
If confirmed, the Abrams deal will be the latest, and perhaps most lucrative, big-name producer signing yet, as studios and new services compete to secure talent in preparation for the upcoming streaming wars.
Other recent arrangements have included Ryan Murphy's and Shonda Rhimes' deals with Netflix and Warner's deal with Greg Berlanti. Westworld creators Lisa Joy and Jonathan Nolan, who previously had separate TV deals with Warner, recently signed a new deal with Amazon.
Neither WarnerMedia nor Bad Robot responded to requests for comment.