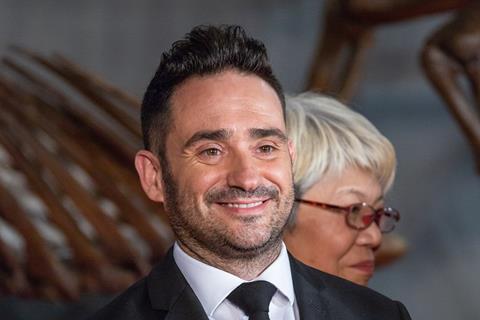 Spanish director J.A. Bayona is to bring the story of the real-life 1972 Uruguayan Air Force Flight 571 crash to Netflix, with a feature titled Society Of The Snow (La Sociedad De La Nieve).
The Spanish-language film unfolds around a plane which was chartered to fly a rugby team to Chile, and crashed on a glacier in the heart of the Andes. Only 29 of the 45 passengers survived. Finding themselves in one of the world's harshest environments, the survivors resorted to extreme measures – including, in some cases, cannibalism – to stay alive.
The film is based on a book, La Sociedad De La Nieve by Pablo Vierci, which Bayona first came across while working on The Impossible in 2012.
This is not the first time the story has been told on screen. In 1993, Frank Marshall directed the feature Alive starring Ethan Hawke, which was also based on a book about the same catastrophe – Pier Paul Read's 1974 account Alive: The Story Of The Andes Survivors.
Society Of The Snow is Bayona's first Spanish-language film in 14 years. His other credits include The Orphanage and Jurassic World: Fallen Kingdom. He is also directing two episodes of Amazon's upcoming Lord Of The Rings series.
Bayona has written the screenplay alongside Bernat Vilaplana, Jaime Marques and Nicolás Casariego. Producers are Belén Atienza and Sandra Hermida and the cast includes Enzo Vogrincic Roldán, Matías Recalt and Agustín Pardella.
Filming will take place in the Sierra Nevada mountain range in southern Spain; in Montevideo, Uruguay; and in various locations in the Andes across Chile and Argentina, including El Valle de las Lágrimas, the real location where the tragedy happened.