EXCLUSIVE: Film supported by the UN to be released on World Refugee Day.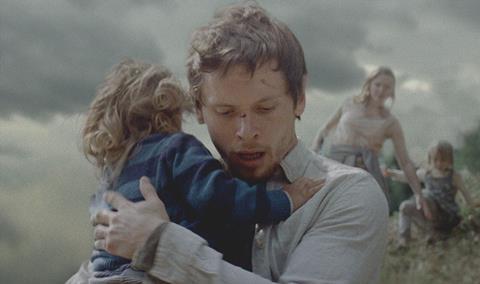 A film highlighting the refugee crisis, starring Jack O'Connell (Starred Up, Money Monster) and Holliday Grainger (Great Expectations, Cinderella), has been set for release across the UK on World Refugee Day - June 20, 2016.
Home, a 20-minute short that was shot in three countries, is supported by the UNHCR, the United Nations' Refugee Agency.
Written and directed by Daniel Mulloy, who won a BAFTA in 2005 for short film Antonio's Breakfast, the film centres on a comfortable English family who experience a life-changing journey.
Mulloy said: "We want to address the disconnect with refugees and do something to rip down the sense of them and us."
Artists including Coldplay, Dizzee Rascal and Wiley donated music for the soundtrack.
The project is further supported by augmented reality and visual discovery app Blippar. For the first time ever on World Refugee Day, users will be invited to show their support of refugees in crisis by"blipping" (scanning) their hand through the Blippar app. This allows them to show support by signing a petition, watching the film and spreading a unique hashtag which will be announced on June 9.
Home has been funded and produced by Black Sheep Studios, Somesuch and Dokufest with donations from Open Society Foundation-London, United Agencies in Kosovo, USAID and the films cast and crew among many others.
Kosovar actress Arta Dobroshi, executive producer of Home, said: "When I was living in a war zone, and then became a refugee, I used to think that if countries in freedom would feel what we are feeling at this moment. If they would see us as their families, just for one minute, they would help.
"And this is exactly what Home does, it puts you in the shoes of refugees."
Producers are Afolabi Kuti, Tim Nash, Chris Watling, Scott O'Donnell and Shpat Deda
Executive producers are Arta Dobroshi, Anthony Austin, Eroll Bilibani, Sally Campbell, Andre Des Rochers and Davud Karbassioun