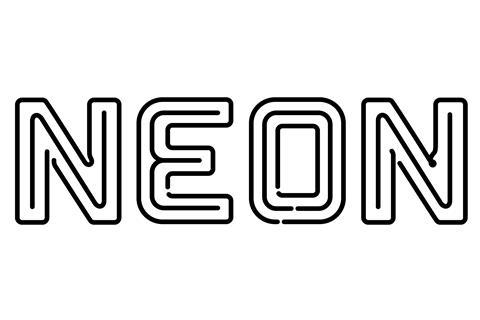 Neon has shown first footage from its one of its first productions, hitherto secret portmanteau feature The Year Of The Everlasting Storm, at Wednesday's (May 19) The Big Screen Is Back theatrical showcase event in Los Angeles.
Jafar Panahi, Anthony Chen, Malik Vitthal, Laura Poitras, Dominga Sotomayor, David Lowery, and Apichatpong Weerasethakul each shot personal segments during the pandemic. Neon produced and financed the film, described as a love letter to cinemas, and its storytellers.
The Year Of The Everlasting Storm will get a 2021 release and is one of the first three productions from Neon, the others being Ben Wheatley's Sundance entry and recent release In The Earth, and Alex Gibney's documentary Totally Under Control.
Neon also showed footage from three other upcoming 2021 releases: Michael Sarnoski's thriller Pig starring Nicolas Cage; Venice 2020 selection New Order from Mexican auteur Michel Franco; and Jamila Wignot's Sundance documentary pick-up Ailey.
Co-founder Tom Quinn and his team will travel to the Croisette for the in-person edition of Cannes Film Festival that runs July 6-17.
That raises the prospect of a Neon film or films in official selection, with speculation centring on Michael Sarnoski's Pig starring Nicolas Cage, Weerasethakul's Memoria starring Tilda Swinton, Julia Ducournau's Titane, and now possibly The Year Of The Everlasting Storm,.
Everlasting could be a strong contender given that five of the directors have played on the Croisette before – Weeraseethakul (2010 Palme d'Or winner Uncle Boonmee Who Can Recall His Past Lives), Panahi (1995 Golden Camera winner The White Balloon; 2003 Un Certain Regard jury prize winner Crimson Gold; 2018 best screenplay joint winner, 3 Faces), Chen (2013 Golden Camera winner Ilo Ilo), Poitras (2016 Directors' Fortnight selection Risk), and Lowery (2013 Critics' Week selection Ain't Them Bodies Saints).
Sotomayor's debut feature Thursday Till Sunday was developed at the Cinéfondation Résidence.
The Big Screen Is Back featured an array of content from studios and distributors highlighting their upcoming releases for summer and beyond.