James Schamus' Symbolic Exchange partners with X-Filme, Haut Et Court and Potboiler for Alice Birch-penned series about the tumultuous private lives of Marx and Engels.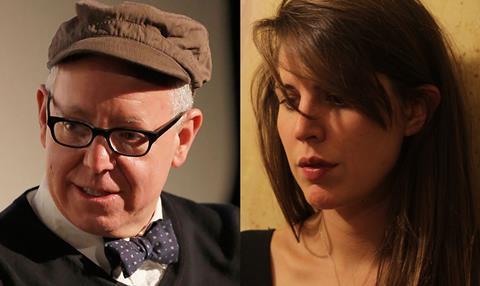 James Schamus' New York-based production company Symbolic Exchange is partnering with Germany's X-Filme, France's Haut et Court and the UK's Potboiler to produce a TV series based on the lives and lovers of revolutionary socialists Karl Marx and Friedrich Engels.
Alice Birch, the British playwright and screenwriter of autumn festival hit Lady Macbeth, will write the adaptation of 2011 bestseller Love and Capital, written by Mary Gabriel.
Episode length and run tiem of each episode are currently under wraps but producers have noted that the series will be "developed and produced in Europe."
"By allowing us to experience this extraordinary story through the eyes primarily of the women who lived it, Mary Gabriel allows us for the first time to feel the entire human drama that changed our world," said Schamus.
"This is event television, and a perfect topic for large-scale European co-production with partners of tremendous distinction and taste. To have a bold visionary like Alice Birch leading the initial creative charge makes this all the more exciting."
Love and Capital was a National Book Award finalist, a National Book Critics Circle finalist and was a finalist for the Pulitzer Prize.
The team said the Marx and Engels family lives "were lived at a fever pitch, well-suited to the possibilities of the most dramatic television imaginable. Illicit affairs, revolutionary plots, murder-suicide pacts, midnight escapes, aristocratic luxury and Dickensian poverty – the true story of the Marx dynasty outdoes even the most fanciful of today's invented soap operas, all against the background of a world on fire and the formation of ideas that still transform today's global society."
Speaking to Screen, writer Birch added: "When James first started talking to me about the material, I thought I knew this story. I thought I knew about Marx and Engels, about their politics, their ideas and their lives. But from the very first page, I realised I knew nothing about these men and their extraordinary families - and crucially, I knew nothing about the incredible women who have sat behind them for so long.
"It's a story that's rich with complexity and ripe for sharing with a broad audience. It also feels like there's nothing more apposite for our particular times than this story."
Birch, represented by Giles Smart at United Agents in London, is an award-winning playwright for past works including Revolt, Ophelia's Zimmer, We Want You To Watch, So Much Once, and Open Court Soap Opera. She wrote her first feature screenplay for Lady Macbeth, adapted from Nikolai Leskov's 1865 novel Lady Macbeth of the Mtsensk District. William Oldroyd made his feature directorial debut with the film, which was a hit in the Platform section at Toronto, where it sold to Roadside Attractions for the US and Canada.
Symbolic Exchange, which has a first-look and financing deal with China's Meridian Entertainment, is readying two films for launch in 2017: Kitty Green's Casting JonBenet and Jean-Stéphane Sauvaire's A Prayer Before Dawn.
X-Filme's credits include Amour, Good-Bye Lenin!, Cloud Atlas, Frantz and the forthcoming TV series Babylon Berlin.
Haut et Court's credits include Coco Before Chanel, The Class, and TV's The Returned and (as co-producer) The Young Pope.
Andrea Calderwood and Gail Egan's Potboiler has produced The Constant Gardener, Our Kind of Traitor, The Last King of Scotland and HBO's Generation Kill.