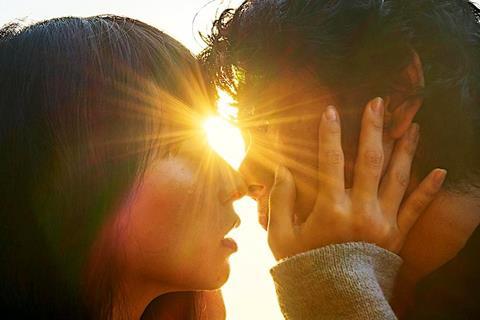 Continuing the theme of Sino-Japanese cooperation at this year's Tokyo International Film Festival (TIFF), officials from both sides have revealed that talks are underway on an official film co-production treaty.
At a press conference on the second day of TIFF, the two countries also unveiled an initiative to hold screening programmes of each other's films.
Yasutoshi Nishimura, a deputy chief cabinet secretary in the Japanese government, confirmed the two countries have been in talks about film collaboration since December last year. They recently signed a "general agreement", which appears to be a first step towards an official co-production treaty. No timetable was given for finalising talks.
China currently has treaties with several countries including Australia, Canada, France, India, South Korea and the UK. However, until recently, a Sino-Japan treaty was considered unlikely due to historical tensions between the two countries.
Chen Kaige's Legend Of The Demon Cat, ten minutes of which was showcased at the TIFF opening last night, is a rare co-production between China and Japan. It received funding from Japan's Agency for Cultural Affairs (Bunka-Cho).
At the press conference, plans for a film exchange screening programme between the two countries were also announced. Ten Japanese films, including Naomi Kawase's Radiance and Daihachi Yoshida's A Beautiful Star, will be screened in three Chinese cities – Shanghai, Shenzhen and Kunming – in December 2017. Chinese films will then be screened in three Japanese cities – Tokyo, Osaka and Nagoya – in March 2018.
The initiative, intended to commemorate the 45th anniversary of diplomatic ties between China and Japan, is co-hosted by the Japan Foundation, UniJapan and the Shanghai International Film & TV Festival.
More Chinese films are also set for a commercial theatrical release in Japan. Chinese blockbuster Wolf Warrior 2 is scheduled to open in early 2018 through distributors Kadokawa and AMG Entertainment. John Woo's Manhunt and Legend Of The Demon Cat, both based on Japanese novels, will be released over the coming months.
Speaking at the TIFF press conference, Tsuguhiko Kadokawa, chairman of Kadokawa, which co-produced Chen Kaige's film, said: "Your Name grossed close to 10 billion yen [$88m] in China last year, which came as a big surprise to us regarding the potential of the Chinese market. Over the past year, the Chinese government has released 14 Japanese titles. This was a sincere gesture on their part, and from our perspective, we want to respond in kind."
The ten Japanese film selected for the Japan Foundation screenings in China include Koji Shiraishi's Impossibility Defense, which will be shown ahead of its Japanese release in February 2018. The rest of the titles, some of which will be shown shortly after their Japanese release, include Masahiro Kobayashi's Lear On The Shore, Masanori Tominaga's Pumpkin And Mayonnaise, Naoto Kumazawa's The Anthem Of The Heart and Yurigokoro, Koichiro Miki's Anonymous Noise, Kazuyoshi Kumakiri's Mukoku and Naoko Ogigami's Close-Knit.
Ten Chinese films, mostly new releases, will be selected for the screenings in Japanese cities, with Chinese directors and actors invited as guests.