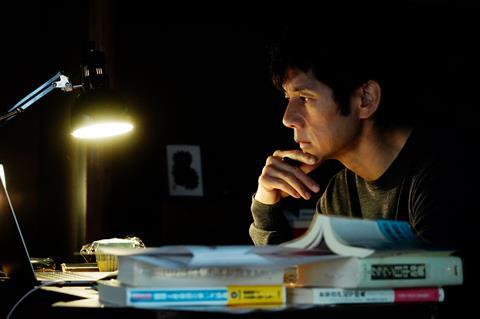 Japanese director Ryusuke Hamaguchi's Oscar-nominated Drive My Car has grossed more than $1m at the US box office and will debut on HBO Max on March 2 following an acquisition by WarnerMedia OneFifty.
Janus Films, the fllm's US theatrical distributor, launched Drive My Car exclusively in cinemas on November 24 and expanded the theatre count from 115 to 127 over the February 11-13 session after the Oscar nominations were announced.
Drive My Car, which is nominated for best picture, director, international feature and adapted screenplay, grossed $192,949 for a $1.2m running total. Janus plans a larger expansion in the next two weeks with more than 150 runs in 100 cities, many for the first time.
Further box office is anticipated as the US chains roll out their best picture showcase programmes. Final voting on the Oscars runs March 17-22 and the 94th Academy Awards are set for March 27.
"We knew the film needed time to develop word of mouth and wanted to take things slowly," said Peter Becker, president of Criterion Collection and a partner in Janus Films. "We opted for a true old-school platform release and opened on two screens in New York and are actually still on screen in both of those venues, 12 weeks later."
Janus added Los Angeles in the second weekend and Becker noted that when the release set a $20,000+ post-pandemic record at the Nuart "we knew we were on to something".
Drive My Car has played in more than 300 theatres in more than 260 cities. Janus targeted the traditional markets offering strong support for arthouse cinema – New York, LA, San Francisco and Washington DC – and expanded into markets such as Austin, Denver and Philadelphia where young cinephiles have been among the drivers of demand for international films.
The distributor initially held back some of its older-skewing markets like Phoenix and Palm Springs until there were signs that Omicron infection levels were receding.
Hidetoshi Nishijima stars as a widowed writer-director struggling to process the loss of his wife who directs a production of Chekhov's Uncle Vanya in Hiroshima. When he is assigned a chauffeur to drive him to and from rehearsal each day, Yusuke begins to face the haunting mysteries left behind by his wife.
Leslie Cohen, SVP of content acquisitions for HBO/HBO Max, and Chris Grunden, SVP of content acquisitions for HBO/HBO Max, negotiated for WarnerMedia.