Nanako Hirose's His Lost Name will premiere in Busan's New Currents competition.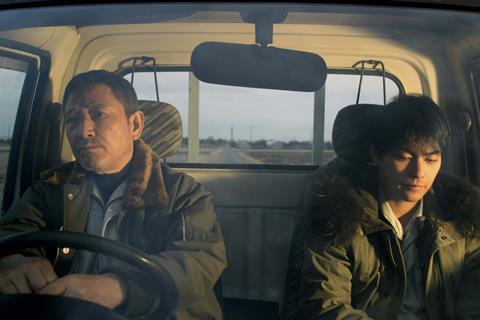 Japan's Gaga Corporation has picked up international rights to His Lost Name (Yoake), the debut feature of Nanako Hirose, a protégé of Shoplifters director Hirokazu Kore-eda.
The film will receive its world premiere in New Currents, the competition section for new filmmakers at this year's Busan International Film Festival (October 4-13).
Produced through Kore-eda's company Bunbuku, the film stars Yuya Yagira, who won best actor at Cannes in 2004 for Kore-eda's Nobody Knows, and veteran actor Kaoru Kobayashi (Midnight Diner).
Hirose wrote the script of her first feature after working with Kore-eda on Like Father, Like Son and Our Little Sister, as well as with Miwa Nishikawa on The Long Excuse.
The story follows a middle-aged widower who gives shelter to a young man he finds almost unconscious on a river bank. While he treats the young man like a son, the local townspeople start to suspect he's connected to a recent incident.
Produced by Bandai Namco Arts Inc, AOI Pro Inc and The Asahi Shimbun Company, the film will be released in Japan in 2019 by Magic Hour.
Gaga has a long association with Kore-eda and handled Asian territories on his Cannes Palme d'Or winner Shoplifters, with Wild Bunch handling the rest of the world.