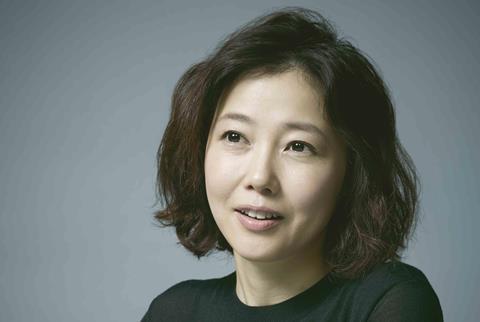 Japan's Gaga Corp has picked up international rights to Miwa Nishikawa's Under The Open Sky and plans to launch sales on the film at the Cannes Marche du Film Online next week.
Currently in post-production, the film is based on Ryuzo Saki's novel Mibuncho about a middle-aged man who has spent most of his life in prison and struggles to fit into society when he is finally released.
The film marks the first time that Nishikawa has directed a project based on a novel written by somebody else, rather than directing films based on her own novels and original stories.
She adapted her novel The Long Excuse, which was nominated for the Naoki Literature Prize in 2015, into a 2016 film that screened at the Toronto, Busan and Rome film festivals. Her credits also include Sway (2006), which premiered in Cannes Directors Fortnight, and Dear Doctor (2009), which won best screenplay at the Japan Academy Awards.
Under The Open Sky is produced by a production committee headed by Bandai Namco Arts and also including Gaga. Cast details have yet to be officially announced.
"Is this world a place where we can 'start over again'? I think this question also represents an invisible sense of anxiety and oppression that all people in society have," said Mishikawa, commenting on her new project.
"Meanwhile, the world where the coronavirus is widespread made us realise even more how rich and precious it is to take food, clothing and housing for granted, to meet and commune with others. I would like to bring the pain and happiness of life to the screen once again.
Gaga is also handling international sales on an as-yet-untitled project from Takahiro Miki and Tatsushi Omori's Mother at the Cannes virtual market.