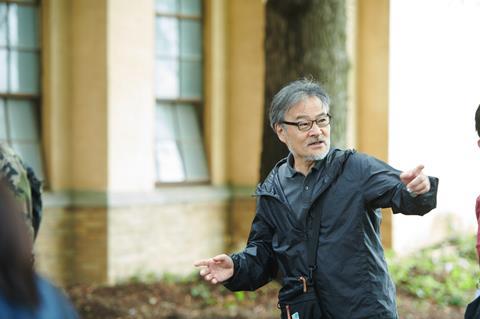 Japan's Nikkatsu has picked up international rights to Kiyoshi Kurosawa's next project, an ambitious as-yet-untitled war drama that he will shoot with 8K Super Hi-Vision.
Kurosawa has co-scripted the film with Ryusuke Hamaguchi, whose Asako I & II played in Cannes Competition in 2018, and Tadashi Nohara, co-writer of Hamaguchi's Happy Hour. Yu Aoi (Birds Without Names) will head the cast.
Set in Kobe, Japan in 1940, the film follows a merchant who witnesses a conspiracy whilst travelling and decides to take action to reveal it to the world. His wife tries to stop him in order to ensure his personal safety and her own happiness. Produced by Tokyo-based C&I Entertainment, the film started shooting in Japan in October.
"It's an amazing opportunity to film classic, suspenseful drama of the war era with cutting-edge digital visual technology," said Kurosawa, who is a Cannes regular with films such as Tokyo Sonata (2008), Journey To The Shore (2015) and Before We Vanish (2017).
His most recent film, Japan-Uzbek co-production To The Ends Of The Earth, played as the closing film at Locarno Film Festival in August.
One of Japan's leading actresses, Yu Aoi previously worked with Kurosawa on Journey To The Shore and his 2012 TV drama Penance.