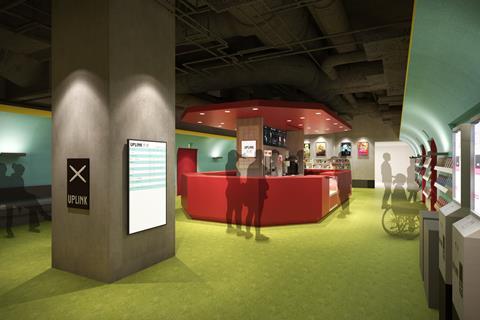 Japanese specialist distributor-exhibitor Uplink Co is gearing up to open a four-screen cinema in the city of Kyoto, marking its third arthouse cinema opening in Japan.
Scheduled to open on April 16, the cinema will show arthouse films from around the world, as well as Japanese films with English subtitles for English-speaking residents and tourists in Kyoto. Each screening room will have a different design concept, colours and style.
The cinema will be located in the Shinpukan cultural and shopping complex, a redevelopment based on a historic building that housed Kyoto's central telephone office in the early 1900s. The complex will also house the first venue in Asia for US-based boutique hotel chain Ace Hotel.
Uplink opened its first arthouse cinema, a three-screen complex in the district of Shibuya in Tokyo, in 2005, followed by a second five-screen venue in Kichijoji in the west of Tokyo in 2018.
The company's cinemas use the high-end Taguchi flat speaker system and amplifiers created by Italy's Powersoft Audio. Food and beverage is also premium quality with a menu created by Kitchen Tabela, along with craft beers and organic hotdogs.
Founded by Asai Takashi in 1987, Uplink started out as a distribution company, releasing and co-producing the films of UK director Derek Jarman. More recently the company has released titles such as Xavier Dolan's Laurence Anyways and documentary Faces Places, co-directed by Agnes Varda and JR.
The company continues to be involved in international co-production with recent credits including Alejandro Jodorowsky's Endless Poetry (2016) and Lou Ye's Saturday Fiction, which premiered at Venice film festival in 2019.
Japan currently has around 100 arthouse cinemas, known as mini-theatres, which typically only have one or two screens. Uplink, which describes its cinemas as "mini-theatre complexes", said that by adding more screens it plans to programme a larger and more diverse range of arthouse films.