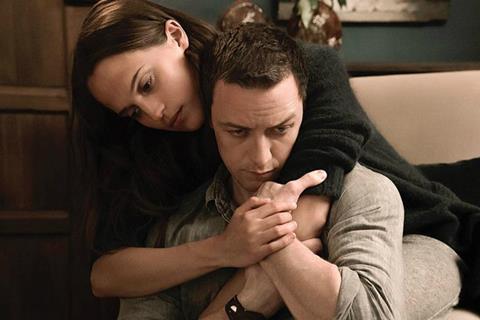 Jean-Baptiste Babin is stepping down from his operational role at Backup Films, the Paris-based film finance company has announced.
Current COO Guillaume Lirondiere has been appointed as new partner to take over Babin's role as head of production for films produced and financed through Backup.
Babin, who plans to exit his current position by the end of the year, will continue to oversee the activities of the company's rights management application MovieChainer. He will also remain a partner in the Backup Media Group.
"I am so proud of what we have achieved over the past 15 years, and I'm convinced Backup's slate will carry on shining with ambitious films which hit the market strong," said Babin. "As I look forward to upcoming new challenges, I am and will always remain a Backup militant alongside my co-founding partners and friends."
He is due to announce a new position in the audiovisual industry which is not in direct or indirect competition with Backup in the coming days.
Guillaume Lirondière joined Backup in 2016, from French production powerhouse Fidélité Productions.
"Over the last year, Guillaume has done an amazing job with us, both as COO and handling production issues. I have no doubt he has the skills, experience and talent to fully take over productions for backup," added Babin.
Backup co-founders David Atlan-Jackson and Joel Thibout said they would miss Babin.
"We wish Baptiste all the best for his next adventures and will miss him, but getting rid of Baptiste's music every day in the office is a bit of a relief," they said in a joint statement.
Backup's current slate include Wim Wenders's Submergence (pictured), which premiered in Toronto and San Sebastian in September, and Domino by Brian De
 Palma starring Nikolaj Coster Waldau, Carice Van Houten and Guy Pearce which wrapped shooting on October 2.
Upcoming productions include Eva Husson's Kurdish female fighter drama Girls Of The Sun, starring Golshifteh Farahani and Emmanuelle Bercot; Tom Sutton's Donnybrook, which starts principal photography on October 23, and Leila Marrakchi's My Sister Lives On The Mantelpiece, which will shoot in 2018.