James Gardner's Jellyfish scooped the top prizes at last night's awards ceremony for the 29th edition of the Dinard Film Festival in France.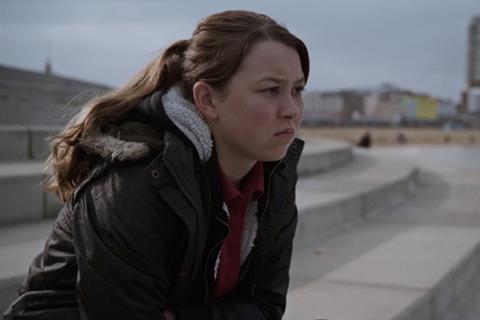 The film took the Golden Hitchcock: Jury Grand Prize, the Hitchcock for Best Screenplay, and a special ad hoc performance Hitchcock award for young star Liv Hill, all presented by jury president Monica Bellucci. It also won the inaugural Critics Hitchcock, awarded for the first time in 2019.
Writer-director Gardner's debut feature Jellyfish follows a young carer who discovers an unlikely talent for stand-up comedy. Gardner also produced with Nikolas Holttum and co-wrote the screenplay with Simon Lord. The film premiered at Tribeca this year and was also an award-winner in Edinburgh. Bankside handles sales.
In further awards, Toby MacDonald's Old Boys took the festival's Audience Award and Marcus Markou's Two Strangers Who Meet Five Times won the Audience Award for a short film.
A jury presided over by Barnaby Southcombe awarded the Hitchock for a short film to Iain Robertson's Bridge and also gave a special mention to Matthew Lee's Cabin Pressure.
Actor Ian Hart was presented with an honorary Hitchcock, while Isabel Coixet's The Bookshop won the Heartbeat Hitchcock.
Held in the seaside town of Dinard in Brittany, France, the festival hosts an annual showcase of UK films and filmmakers. Joining Monica Bellucci on this year's main jury was French actress and director Emmanuelle Bercot, British actress Kate Dickie, British actor Rupert Grint, British actor Ian Hart, French distributor Thierry Lacaze, French actor and director Alex Lutz and French actress Sabrina Ouazani.
Alongside Barnaby Southcombe, the shorts jury was comprised of French journalist Cédric Delelée, French actress Louise Grimbert, and French actor Karim Leklou. The press jury consisted of Renaud Baronian (Le Parisien), Pascal Bodéré (Le Télégramme), Françoise Delbecq (Elle), Perrine Quennesson (Trois couleurs/Cinémateaser) and Tom Grater (Screen International).