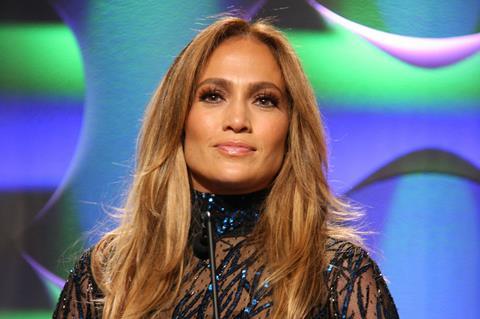 Jennifer Lopez is understood to be eyeing a possible directorial debut on STXfilms' The Godmother, about Colombian drug lord Griselda Blanco.
Lopez will star in the project – her third collaboration with STX after Second Act and the upcoming TIFF selection Hustlers – based on a screenplay by The Wolf Of Wall Street, Boardwalk Empire and The Sopranos screenwriter Terence Winter with Regina Corrado (Deadwood: The Movie).
The Godmother chronicles the rise and fall of Griselda "La Madrina" Blanco, who climbed up from impoverished beginnings in Colombia to become a key figure in Miami's Cocaine Cowboy Wars and earned a personal fortune estimated at $2bn.
STX will have high hopes for the project after a difficult run. Besides exceptions like Bad Moms and A Bad Moms Christmas, it has struggled at the box office with recent releases like in-house production Uglydolls and acquisitions Poms and The Best Of Enemies. According to a recent report the company is trying to raise $500m in fresh capital and bring in a key executive to reinvigorate the film division.
Lopez, Elaine Goldsmith-Thomas and Benny Medina, and Julie Yorn will serve as producers, and Winter, Alex Pettyfer, Alex Brown and Rick Yorn are on board as executive producers.
"I've been forever fascinated by the story of Griselda Blanco and jumped at the chance to play her on screen," said Lopez. "She is all things we look for in storytelling and dynamic characters – notorious, ambitious, conniving, chilling. In a genre dominated by legendary kingpins, I'm eager to shine a spotlight on this anti-hero and excited to partner with STX for the third time so we can bring this compelling, complicated story to life."
"We love working with Jennifer, Elaine and Benny," said STXfilms chairman Adam Fogelson. "They are extraordinary producers and we value their partnership and trust. This is an epic true crime story that Jennifer is passionate about telling and we can't wait to begin production on The Godmother with her and her team."
Kate Vorhoff is overseeing the project on behalf of STXfilms.
Hustlers opens on September 13 and will premiere in TIFF on September 7.