Foresight Unlimited represents international sales on Vietnam War-related drama.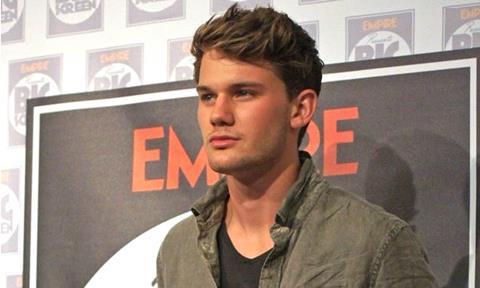 Jeremy Irvine, Ethan Russell, Ser'Darius Blain, Zach Roerig, and Cody Walker have joined Todd Robinson's The Last Full Measure.
Mark Damon's Foresight Unlimited handles international sales and serves as producer alongside Provocator and SSS Entertainment on the project.
Production has wrapped in Atlanta and relocates to Thailand where the young cast will go through boot camp in preparation for the action sequences.
The new additions join lead Sebastian Stan as a Pentagon investigator working on the case of a Medal Of Honor candidate to be played by Irvine (pictured) who served many years earlier as a pararescue officer in the Vietnam War.
Previously announced cast includes Ed Harris, Christopher Plummer, Samuel L. Jackson, Peter Fonda, Amy Madigan, Bradley Whitford, James Jagger, John Savage, Michael Imperioli, Linus Roache, LisaGay Hamilton, Robert Pine, and Alison Sudol.
"As The Last Full Measure moves into the Vietnam battle stage of the film, we have cast outstanding young actors to play the younger versions of the battle-scarred older survivors we have already seen in the film," Damon, who serves as producer on the film, said.

"As the remainder of the film has already been shot, these young actors have been studying the footage in order to accurately portray their characters' older selves."
Nicholas Cafritz, Robert Reed Peterson, Timothy Scott Bogart, Shaun Sanghani, Julian Adams, Lauren Selig, Pen Densham, John Watson, Louis Steyn and T.J. Steyn are producing.
Habib H. Paracha, Foresight Unlimited's Tamara Birkemoe, Jenna Sanz-Agero, and Sidney Sherman serve as executive producers.
Foresight Unlimited's slate includes Rob Cohen's The Hurricane Heist starring Toby Kebbell and Maggie Grace; Michael Mailer's Blind with Demi Moore and Alec Baldwin; and the sci-fi Inversion.