Ahead of the 2018 Jerusalem Film Festival (July 26 – Aug 5), the projects for the annual Pitch Point competition have been unveiled.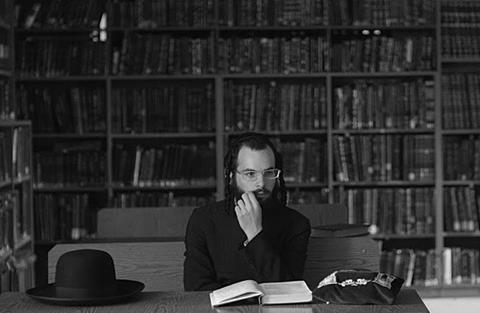 Held on July 27 and 28, the initiative, now in its 13th year, is an opportunity for Israeli filmmakers to showcase in-progress projects to attending international film industry, with a view to forging co-production ties.
The 2018 showcase includes new works from Avishai Sivan (Tikkun, which won the Locarno Silver Leopard in 2015), Shira Geffen (Jellyfish, Cannes Camera d'Or Winner in 2007), Keren Yedaya (Cannes selections Jaffa, Or (My Treasure), That Lovely Girl), and Tawfik Abu Wael (Cannes 2004 FIPRESCI prize winner Atash).
The Pitch Point jury this year is comprised of Kirsten Niehuus (Medienboard Berlin Brandenburg), producers Cedomir Kolar (ASAP Films) and Dominique Welinski (DW), Tamara Tatishvili (Eurimages) and acquisitions executive Gabor Greiner (Films Boutique).
They will hand out several prizes including a new €20,000 grant, put up by jewellery brand Goralska, which this year is in addition to the returning Wouter Barendrecht-Lia van Leer Award (€4,000), as well as two post-production support grants: The DB & OPUS Award (value of 55,000 ILS / $15,000 USD) and The Cinelab Award (value of €15,000).
Full list of Pitch Point projects:
(Production stage)
Synopses provided by Jerusalem Film Festival
A Responsible Adult by Shira Geffen, producer Elad Gavish (Marker Films) 13-year-old Maya goes on a school trip and her father, escaping his deteriorating marriage, joins as a chaperone. Trapped between her parents, Maya is forced to grow up during one, intense night.
As If You Were Never Here by Eti Tsicko, producer Ayelet Kait (Lama Films) In the middle of the night, a strange woman arrives at a small and god-forsaken village in northern Georgia. She has a secret.
Children Of The Railway by Tawfik Abu Wael, producers: Kobi Azran, Chilik Michaeli, Avraham Pirchi (Shtooka Sanook, United Channels Movies) Yona (32) lives near the train tracks with his mother. He meets Miriam (34), a Muslim widower, and falls in love with her. Against his mother's wishes, he marries Miriam. Their common living quarters lead to conflicts.
Earthquake by Idan Haguel, producers: Naomi Levari, Saar Yogev, Alona Refua (Black Sheep Productions LTD). Yehudit Glick, a widowed school teacher, survives an earthquake in Kathmandu. She need to cope with another natural disaster – her upcoming job retirement.
Eed by Kaid AbuLatif, Yousef Abo Madegem, producers: Shlomi Elkabetz, Galit Cahlon, (Deux Beaux Garcons) Elad Peleg, Haggai Arad (Daroma Productions). Eedis a young man from Rahat (the biggest Bedouin city located at the desert who was sexually abused as a child and whose dream it to make theater. When his parents inform him that he's been set up for an arranged B'adal.
Karaoke by Moshe Rosenthal, producer Efrat Cohen (Gaudeamus Productions) The world of Meir and Yehudit, a middle class couple in their 50's, is shaken up when Itsik, a pleasure seeking bisexual bachelor, with a fondness for karaoke, moves into their building, causing a stir in their lives.
Lot's Wife by Avishai Sivan, producer Ronen Ben Tal (Plan b productions ltd) After 10 years of childlessness, a Haredi couple has a child, born with two heads – Noah and Lot. Lot is wicked, Noah good-hearted. After Noah dies and his head is detached, Lot sets on a challenge to overcome his nature.
The Delegation by Asaf Saban, producer Yoav Roeh (Gum Films) A film about a school trip to concentration camps and memorials in Poland. A clash between life and death is at the base of this perceptive, critical, coming-of-age story.
The Swimmer by Adam Kalderon, producer Naama Pyritz (Ingenue productions ltd) Erez, a rising swimming star, arrives at a godforsaken training camp. The winner of the competition there wins one ticket to the Olympics. Also there is Nevo, beautiful, gifted, who awakens subconscious desires in Erez.
You Are My Everything by Michal Vinik, producers: Gal Greenspan, Maya Fisher, Adi Bar Yossef, Roi Kurland (Green Production) A dark comedy about a mother who will do anything to stop her son from becoming a fighter in the Israeli army.
(Post-production stage)
Africa by Oren Gerner, producer Itay Akirav Meir struggles for his sense of vitality. He closes himself in his carpentry shop, and sinks at work. He rebels in bodily betrayal, in lack of meaning. Through this struggle, comes a possibility of redemption.
Love Trilogy: Chained by Yaron Shani, producers: by Naomi Levari, Saar Yogev (Blacksheep Productions LTD) A police officer is being accused of sexually attacking two boys. His helplessness under the investigation, and his failure to bring his own child, push him toward the edges of his existence, where anything can happen.
Golden Voices by Evgeni Ruman, producers: Eitan Evan (Evanstone Films) Chilik Michaeli, Avraham Pirchi (United Channels Movies) An elderly couple of legendary film dubbing artists from Soviet Union immigrates to Israel in 1990, and looks for a way to use their talent in a country that doesn't need it.
Red Fields by Keren Yedaya, producer Marek Rozenbaum (Transfax Film Productions) A musical film based on the 80s Israeli rock opera "Mami" that generated a cult following.
The Dive by Yona Rozenkier, producers: Kobi Mizrachi and Efrat Cohen (Gaudeamus Productions) As the 2nd Lebanon war rages, two brothers train their youngest brother for his first war in the same violent way their father trained them, but after a tragic event the journey spins out of control.
The Gospel according to my father by Dani Rosenberg, producer Stav Meron, (PardesFilms) When Yoel is diagnosed with cancer, his son decides to make a fiction film, featuring his father as a hero trying to save their family from an imminent Iranian attack.Tel Aviv goes up in flames but Yoel world fades away,
Virginity by Maor Zaguri, producer Ronen Ben Tal (Plan b productions ltd) When does a child become a man? When he begins to think about sex and death. This is the thought echoing in the heart and mind of the "boy", the hero of the film. A terrible tragedy comes over the family.