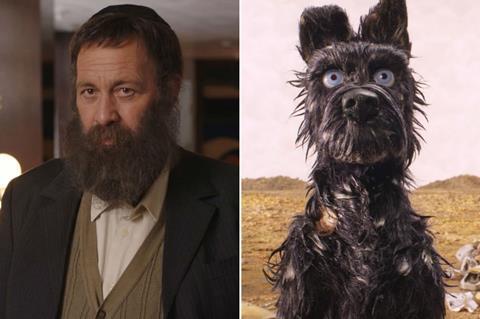 The 35th Jerusalem Film Festival (July 26 – August 5) will open with the world premiere of Eliran Malka's religious tale The Unorthodox.
The debut feature from the creator of Israeli TV series Shababnikim is set in Jerusalem in 1983 and follows the founding of the first ethnic political group in the city, the Shas (Sephardic Guardians) party, which still exists today. The film stars Shuli Rand (Marco Polo: The Missing Chapter) in the lead role.
Closing this year's event will be Wes Anderson's stop-motion animation Isle Of Dogs, which opened the 2018 Berlin Film Festival in February.
Featuring a voice cast including Bryan Cranston, Greta Gerwig and Edward Norton, the film, Anderson's second animated feature after Fantastic Mr Fox, follows a boy's search for his lost dog in a dystopian Japan.
This year's festival will feature more than 180 films from 60 countries, with the programme set to be announced in the coming weeks.
Jerusalem Film Festival director Noa Regev and Artistic Director Elad Samorzik jointly commented on the selection of their opening film: "We are thrilled to unveil Eliran Malka's debut as a world premiere and a fantastic opener for our 35th Edition. The movie weaves a unique narrative that is serious and profound, as well as genuinely fun and entertaining."