EXCLUSIVE: Gimme Danger, Supersonic in-demand for Independent; Thomas Quick doc gets North America deal.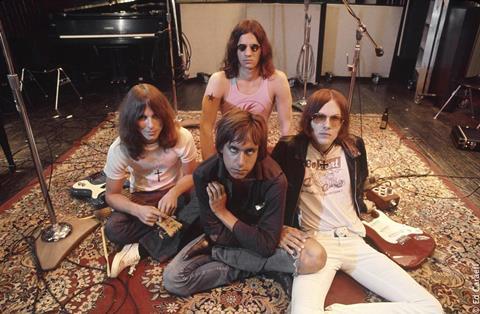 Heading into Toronto, leading indie buyers remain hot for music-themed documentaries with mainstream cross-over appeal, as evidenced by a slew of deals on films sold by UK sales outfit Independent.
After premiering Out of Competition at this year's Cannes Film Festival, and locking up an English-language territories deal with Amazon, Jim Jarmusch's cinematic love letter to Iggy Pop and The Stooges Gimme Danger (screening in TIFF DOCS) has sold to Transmission for Australia/New Zealand, Studiocanal for German speaking territories, Le Pacte for France, Non Stop for Scandinavia, Avalon for Spain, BIM for Italy, FilmCoopi for Switzerland, Leopardo for Portugal and AMA Films for Greece.
Poland has sold to Gutek, CIS and Baltic States with A One Films, MCF Megacom has Former Yugoslavia, King Records have acquired Japan, Taiwan is with B-Side and Edko has Hong Kong.
Meanwhile, Supersonic, the Mat Whitecross-directed documentary about '90s band Oasis, produced by the team behind Senna and Amy, has sold to Madman for Australia, Ascot Elite for German speaking territories, Lucky Red for Italy, Scanbox for Scandinavia, Avalon for Spain and Cherry Pickers for Benelux.
Japan has been acquired by Kadokawa, Hong Kong is with Edko, Korea with Cinelux, Taiwan with Moviecloud and Thailand with Documentary Club. Cinemex in Mexico have also come on board, as have Yes DBS for Israel. A US deal is understood to be imminent.
Doc thriller The Confessions Of Thomas Quick, about Sweden's most notorious seral killer, has sold to FilmBuff for North America. Yes DBS have Israel, Denmark is with DR, and Norway with VGTV.
As previously reported, UPHE Content Group will release Independent's all-access Usain Bolt documentary I Am Bolt this autumn. Independent represented the documentary about the 'triple-triple' Olympic gold medallist for Fulwell 73.
Nada Cirjanic, head of sales at Independent, said: ''We have been lucky enough to work on two of the best music documentaries of all time this year and we're delighted to be partnering with market leading distributors to bring them to eager audiences around the world. There is a huge appetite for documentaries at this level, which tell a story in a way which crosses over beyond the inbuilt audience and deliver an audience in every window from cinema all the way to free TV.''
Independent's line-up includes I Am Not A Serial Killer, Adult Life Skills and boxing movie Jawbone.