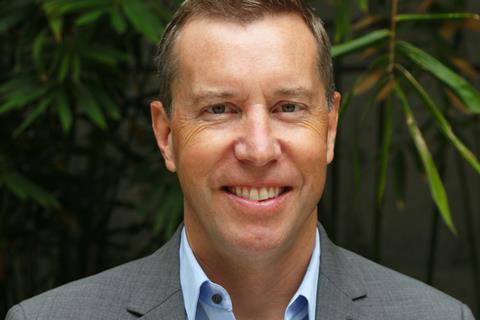 The United Talent Agency (UTA) hierarchy on Friday (June 1) announced that Jim Meenaghan has been named co-head of UTA Independent Film Group.
Meenaghan, who has been with UTA for the past nine years and currently leads its motion picture business affairs group, will co-run the UTA Independent Film Group with long-time department head and partner Rena Ronson. UTA co-president David Kramer oversees the group.
Meenaghan will work with Ronson to expand the team's global film finance and marketing strategies for independent and co-financed features, and will work closely with UTA's corporate strategy group to provide advisory, content financing structures and distribution deals.
Meenaghan will continue to oversee the company's motion picture business affairs while also assuming his new role.
"The partnership of Jim and Rena will be a powerful combination for our clients working in the independent market," Kramer said. "For nearly a decade at UTA, Jim has been indispensable in driving the growth and momentum around our motion picture business. His experience and insight will be an incredible addition to a business that, over many years, Rena has established as the best in the industry."
Meenaghan will continue to play a key role in growing UTA's business activities in Asia, as well as expanding the agency's focus in the global independent animation space.
Since 2016, he has worked closely with Tang Media Partners on the formation of Global Road Studios, more recently with Australian production company Grace, and with independent animation studio 3QU Media.
Prior to UTA, he served as head of motion picture business affairs for Walden Media and Icon Films. He started his entertainment career at the Walt Disney Company.
"I'm really happy to take on this new role and work closely with Rena and the fantastic team she has built to further expand the focus of the Independent Film Group as the world of content financing and distribution continues to evolve," Meenaghan said. "Rena is the best in the business and has been my trusted colleague and friend for a number of years. I couldn't ask for a better partner or a better group of colleagues."
During her tenure Ronson has overseen the department's growth, adding key hires and doubling the size of the department. It has played key roles on The Big Sick, I, Tonya, I Feel Pretty, Lady Bird, Hidden Figures, Call Me by Your Name, and Room, among others.
Six films that the group packaged were nominated for 12 Oscars last season, including Bryan Fogel's Oscar-winning documentary Icarus.
Ronson said, "Having worked side-by-side with Jim for nearly a decade, I'm excited for him to take on this new role and to work even more closely together to continue to grow the division for UTA and filmmakers we represent. In a global film business that continues to evolve at an incredible pace, these shifts create amazing new opportunities for our clients to create great films."