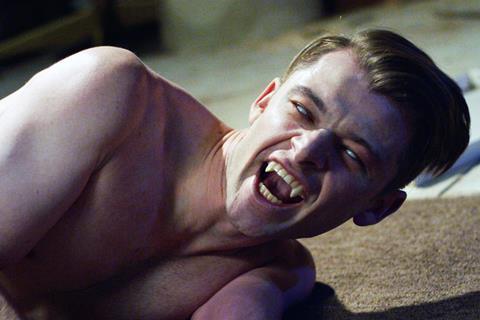 UK-based genre specialist Jinga Films has added two titles to its slate, which it will introduce to buyers at the Cannes Marché (July 6-15).
The features include US comedy-horror Red Snow and Argentinean supernatural thriller The Unburied.
Sean Nichols Lynch wrote and directed Red Snow, which debuted at Panic Fest in the US last month. The comedy-horror stars Dennice Cisneros as a vampire-romance novelist who finds an injured bat outside her isolated cabin in the woods. When the bat transforms into a handsome young vampire, she attempts to protect him from a ruthless vampire slayer, played by Vernon Wells, whose credits include Commando, Mad Max 2 and Weird Science.
The Unburied, also known as El Cadaver Insepulto, marks the feature debut of Argentinean writer/director Alejandro Cohen Arazi. The supernatural thriller stars Demian Salomon as a man who becomes embroiled in an occult ritual after returning to his home town. The film debuted at genre film festival Buenos Aires Rojo Sangre.
Further titles on Jinga's slate include supernatural horror The Funeral Home, crime thriller Angie: Lost Girls, erotic thriller Exquisite Corpse and creature feature Beast Within.
The line-up also includes horror Ten Minutes To Midnight, which is set to be released through Jinga's new distribution label Danse Macabre on May 24 in the UK; June 2 in Australia and New Zealand; and June 22 in the US and Canada.