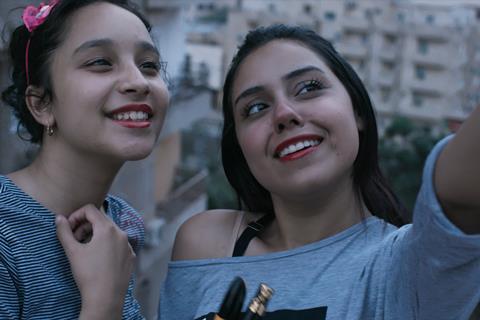 BFI Distribution has secured UK and Ireland rights to Ayten Amin's teenage drama Souad from Brussels-based Best Friend Forever.
The Egyptian drama is set to receive its physical world premiere in competition at Tribeca Film Festival next month, having previously received a Cannes 2020 label and selection for the industry-focused, online-only Berlinale in March.
BFI Distribution is planning a theatrical release in the UK and Ireland on August 27 and it will also feature as the flagship title in BFI Southbank's upcoming September season, No News From Home, showcasing Arab filmmakers.
Prior to its wider release, Souad will receive its UK premiere on July 1 as the opening film of the Safar Film Festival, which programmes contemporary and classic cinema from the Arab world and is due to run as a hybrid event from July 1-17.
Set in the small city of Zagazig on Egypt's Nile Delta, the story revolves around two teenage sisters, one of whom leads a secret life in the virtual world of social networks. The cast features non-professional newcomers Bassant Ahmed, Basmala El Ghaiesh and Hussein Ghanem, and the script was co-written by Mahmoud Ezzat and Amin.
The Egypt-Tunisia-Germany co-production marks the second feature by Egypt's Amin, who made her inter­national debut as one of the directors on the portmanteau feature Tahrir 2011: The Good, The Bad, And The Politician, which premiered at Venice, before making her 2013 debut feature Villa 69.
Producer is Sameh Awad for Vivid Reels while co-producers include Wim Wenders, under his German banner Road Movies; Tunisia's Dora Bouchoucha at Nomadis Images; and Egyptian partners Mohamed Hefzy for Cairo-based Film Clinic and Mark Lotfy at Alexandria-based Fig Leaf Studios.
Film Clinic Indie Distribution handles distribution in the Middle East, while CAA Media Finance represents North America.