Genre outfit adds zombies, werewolves and supernatural features to its Cannes slate.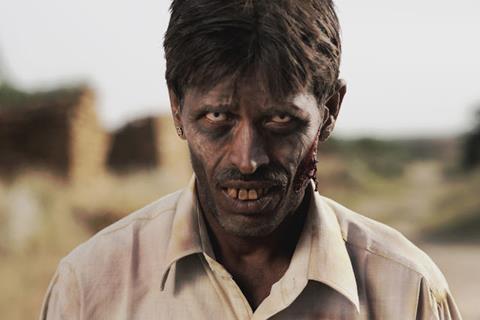 Jinga Films has added three new titles to its slate ahead of next month's Cannes Film Festival (May 14-25).
Jeremy Wooding's werewolf western Blood Moon starring Shaun Dooley is currently wrapping post-production and will receive its world premiere in Cannes. Filmed on location in the UK but set in North America the story follows a stagecoach full of passengers and an enigmatic gunslinger stalked through the prairies by a mythical beast.
The Dead II is the sequel to The Ford Brothers debut feature and follows a zombie pandemic as it spreads from Africa to India. Joseph Milson stars as an engineer working in Rajasthan who has to fight his way across 300 miles of ferociously infected countryside to save his pregnant girlfriend. The film received its world premiere at FrightFest and was recently acquired for North America by Anchor Bay, which will release in September.
Alejandro Hidalgo's The House at the End of Time is the first horror film produced in Venezuela and became the highest grossing film in the country following its release in 2013. Ruddy Rodriguez stars as a mother released from prison after serving 30 years for the murder of her husband but when she returns home a series of terrifying supernatural incidents reveal a dark secret about the building in which she lives.
Discovered at Fantasporto, the film has since been selected by Blood Windows - Ventana Sur's genre side bar - for a special midnight screening during Cannes with a simultaneous, 48 hour, VOD release in Latin America.
Other Jinga titles screening in Cannes include Rick Rosenthal's topical thriller Drones, Ate De Jong's home invasion thriller Deadly Virtues, Neil Horner's crime thriller AB Negative, Oren Carmi's Goldberg & Eisenberg and Kate Shenton's "human suspension" documentary On Tender Hooks.