Miramax and Blumhouse Productions to resurrect horror franchise.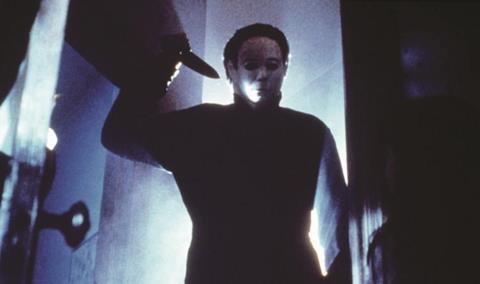 John Carpenter, the filmmaker behind the original Halloween films, is to return to the franchise as executive producer on a new production of the iconic horror movie.
Miramax and Blumhouse Productions will co-finance development and production, with Malek Akkad serving as producer under his Trancas banner and Jason Blum producing for Blumhouse.
Miramax, which holds worldwide distribution rights, has yet to announce a theatrical distribution partner.
The Halloween horror franchise that was started in part by Carpenter and Moustapha Akkad in 1978 has spawned 10 films generating a total of nearly $400m in worldwide box office.
Carpenter said: "38 years after the original Halloween, I'm going to help to try to make the 10th sequel the scariest of them all."
Jason Blum said: "Halloween is one of those milestone films that inspired everyone at our company to get into the world of scary movies. The great Malek Akkad and John Carpenter have a special place in the hearts of all genre fans and we are so excited that Miramax brought us together.
"We cannot wait to find and collaborate with the right filmmaker to give Halloween fans the movie they deserve."
David Thwaites will oversee the reboot for Miramax with Carpenter and the companies planning to immediately go out to filmmakers and fast-track the project.
Oscar-winner Carpenter's career has included titles such as Halloween, The Thing, The Fog and Big Trouble in Little China. He is repped by APA and Stankevich Law.