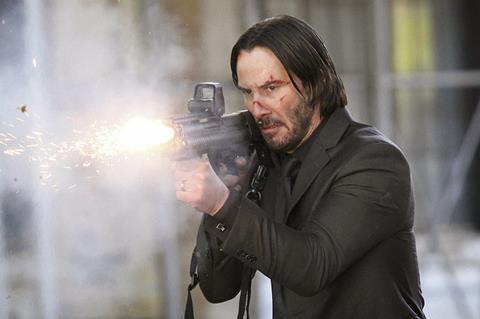 Patrick Wachsberger and the Lionsgate International team will kick off sales in Berlin next week on a trio of marquee titles led by John Wick 3.
Summit's third instalment of the Keanu Reeves assassin franchise that has grossed more than $260m worldwide and $125m internationally is scheduled to open in the US in May 2019.
Basil Iwanyk reprises lead producer duties alongside Erica Lee, while Chad Stahelski will direct from a screenplay by Derek Kolstad. Plot details remained under the proverbial wraps at time of writing.
The Lionsgate International team will also be talking up the drama Green Book through its deal on Participant Media titles.
Viggo Mortensen, Oscar winner Mahershala Ali, and Linda Cardellini star in the story about a virtuoso African-American jazz pianist who forms an unlikely friendship with his blue-collar Italian-American chauffeur during a 1962 tour of the racially segregated South.
Peter Farrelly directs Green Book and co-wrote the screenplay with Brian Currie and Nick Vallelonga. Jim Burke, Charles B. Wessler, Brian Currie, Vallelonga, and Farrelly are producing.
Rounding out the slate is Summit Entertainment's comedy Uncle Drew. Drumline's Charles Stone III directs from a Jay Longino script about a scratch team of former NBA greats who come together to prove they still have what it takes to win at basketball.
Kyrie Irving, Lil Rel Howery, and Shaquille O'Neal star in the project, currently in post.