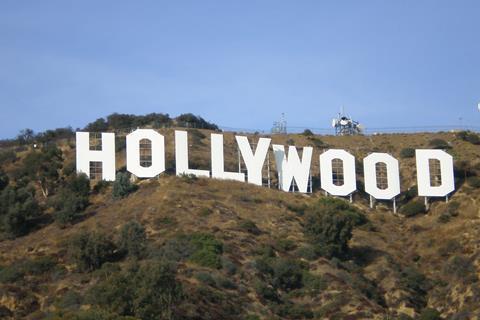 Johnny Depp and producer Andrea Iervolino will develop and produce film and digital content and kick off with Ciro Guerra's Waiting For The Barbarians starring Depp, they announced on Monday (22).
Depp will develop and produce through his Infinitum Nihil production label and Iervolino will produce through his new blockchain-based AVOD social entertainment platform TaTaTu.
Columbian auteur Ciro Guerra (Birds Of Passage, Embrace Of The Serpent) is adaptating J.M. Coetzee's novel Waiting For The Barbarians starring Depp, Mark Rylance and Robert Pattinson. Screen was the first to report Depp's involvement in the project during Cannes.
Production is scheduled to begin later this month in Morocco. Alongside TaTaTu, producers include Iervolino and Monika Bacardi's AMBI Media Group, as well as Michael Fitzgerald and Olga Segura.
Depp will next be seen on the big screen in Fantastic Beasts: The Crimes Of Grindelwald that Warner Bros releases worldwide next month.
Said Iervolino, "Johnny has the ability to conceptualse material in a way that few can, and is unburdened of conventional industry formulas that dictate the projects that get made, traditionally. As we make strides to embrace disruptiveness, Johnny will be a key collaborator with us and we are tremendously excited to back his visions and instincts on stories to bring to life."
Said Depp, "In this era of democratised entertainment, I admire the imaginative ethos of Andrea and look forward to collaborating together in a liberating, progressive manner that will befit the principals of our respective entities."
Launched just six months ago, TaTaTu has been aggressive in acquiring content as well as creating original films and series. Original content funded and produced projects in the works includes the aforementioned Waiting For The Barbarians; the previously announced Lamborghini biopic starring Antonio Banderas and Alec Baldwin; a documentary on Jeremy Renner; and drama The Sound Of Freedom starring Jim Caviezel and Mira Sorvino.
On the acquisitions front, TaTaTu recently acquired the documentary Freidkin Uncut featuring the likes of Matthew McConaughey, Francis Ford Coppola, Edgar Wright, Willem Dafoe, Ellen Burstyn, Gina Gershon, Juno Temple, and Damien Chazelle.
TaTaTu is a tokenised platform whereby users trade tokens on the cryptocurrency exchange Liquid. Among the first supporters of TTU Tokens are Prince Felix of Luxembourg, cryptocurrency investment firms BlockTower Capital and Lvna Capital, and Iervolino's AMBI partner Monika Bacardi.
TaTaTu also maintains a division dedicated to social causes as part of its broader push into community activism and global stewardship. The social impact group within TaTaTu develops content while supporting the voices of socially-minded content creators.