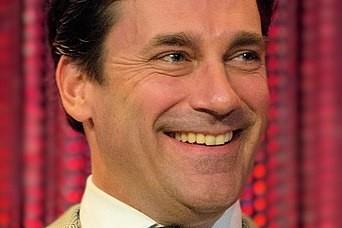 Miramax and Jon Hamm are teaming up on an adaptation of the Fletch 1970s comedy mystery novels, made famous on screen by Chevy Chase in the 1985 film of the same name.
Hamm (Mad Men, Baby Driver) will star as I.M. Fletcher and will produce alongside manager-producer Connie Tavel.
Greg Mottola (Superbad, Arrested Development) will direct the film based on Zev Borow's adaptation of Confess, Fletch, the second book in the series created by Gregory McDonald.
The story will follow the brazen investigative reporter as he gets framed for murder while attempting to track down his fiancée's stolen art collection.
"Fletch's duration over audiences – whether told on paper or the big screen – entertains every type of audience, and we could not be more thrilled to see what twenty-first century twist these artists create," said Miramax CEO Bill Block.