Dystopian drama set to shoot this summer.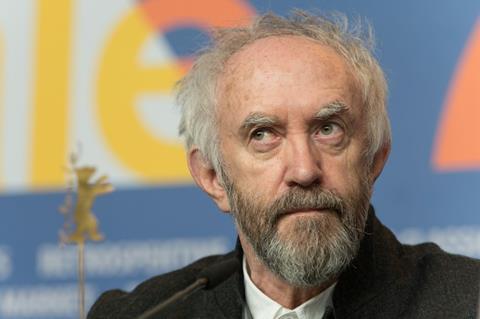 Jonathan Pryce (Brazil, Game of Thones) and Fiona Shaw (Harry Potter) have joined dystopian drama The White King, which is set to shoot in Budapest this summer.
They join previously announced Agyness Deyn (Sunset Song, Pusher), Ross Partridge (Lamb) and Lorenzo Allchurch (Atlantis).
Based on György Dragomán's novel, published in 28 languages, the film will follow a precocious 12-year-old coming to grips with his father's abduction and internment at the hands of the totalitarian state he calls home.
Deyn will play the boy's mother who must navigate a world of propaganda, abuse and gangs in order to reunite her family.
British duo Alex Helfrecht and Jörg Tittel will make their directorial debuts on the production from UK outfit Oiffy, in association with Yellow Knife and post-production partner chimney Group.
Oiffy's Philip Munger is producing with Teun Hilte (Miss Julie).
Munger has financed through Oiffy and a combination of Hungarian, UK and German tax rebates with Chimney providing a post production deal.
Proton Cinema (White God) will act as local service producer.
Oiffy, which recently produced West End play Fiesta (The Sun Also Rises), was founded in 2011 by Helfrecht, Tittel and Munger.