EXCLUSIVE: $13m project from Salon Pictures will chart story of soldier who suffered severe burns during the Falklands War; Embankment to sell.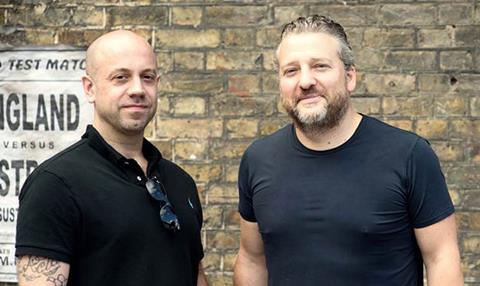 The story of Simon Weston, the British army veteran who endured severe burns during the Falklands War, is to be told in an ambitious new film which has Jonathan Teplitzky (The Railway Man) attached to direct.
Salon Pictures is producing the feature.
Weston came back from the brink of death to rebuild his life. He wrote best-selling autobiographies, campaigned tirelessly for charity and is regarded by many as a symbol of Britain's war in the Falklands.
During the Falklands War in 1982 Weston was a young soldier on the ship RFA Sir Galahad when an Argentine Skyhawk dropped a 500lb bomb, killing most of his platoon. His fight for survival and recovery took him to a dark abyss.
Teplitzky will direct from a screenplay by Alex Von Tunzelmann (Churchill) with the picture due to shoot in Wales in spring 2017.
Embankment films will handle sales on the $13m project, Silver Reel have joined as development partners. Dan Hubbard is casting director.
Salon's founders Paul Van Carter and Nick Taussig confirmed details of the project.
The Weston project, as yet untitled, features the same creative team as worked on Salon's latest drama Churchill, starring Brian Cox as Winston Churchill.
Slate
Currently in post-production for Salon is Ron Scalpello's My Name Is Lenny, about bare knuckle boxer Lenny McLean, and starring Josh Helman and John Hurt. Lionsgate is releasing. The film follows on from Salon's recent doc on McLean, The Guvnor, which premiered at the East End Film Festival earlier this year and is released by Lionsgate next Friday.
The company recently completed documentary Iconoclast, about Michel Van Run, a notorious art smuggler who revealed on camera that he was an undercover operative for Mossad.
Another recent Salon doc is The Challenge, directed by Peter Williams. Meanwhile, the company also produced football doc, Gascoigne.
The company, founded by Taussig and Van Carter in 2013, is also working with Teplitzky on an adaptation of Norman Brock's screenplay Don Don. Taussig himself wrote the novel on which the film is based.
"The theme that we have been nurturing at Salon is biographical films, done in an interesting and new way," Van Carter commented of the company's emphasis on true life stories, both in the doc and feature sphere.
Showing its appetite for art house as well as mainstream fare, Salon recently completed photography on Andrew Kotting's feature adaptation of Hattie Naylor's stage play Ivan And The Dogs.
The company is in development on comedy Meet Me In Ten Years, scripted by Fran Poletti, which Chris Foggin (Kids In Love) is set to direct, and is preparing low budget horror pic Seaholme from director Rob Savage. Salon is also producing Hugo Keijzer's debut feature Only You.