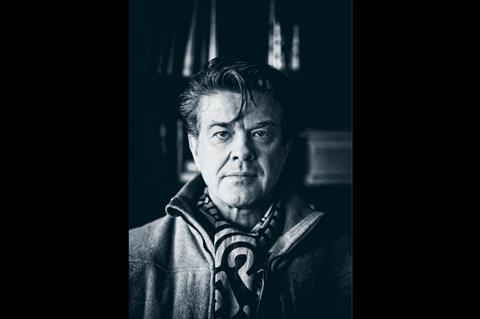 Hollywood-based Icelandic producer and Scanbox chairman Sigurjon 'Joni' Sighvatsson is preparing to shoot a documentary about the three Icelanders known as The Bitcoin Bandits.
Sighvatsson, whose producer and executive producer credits include Wild At Heart, Wind River, Zidane: A 21st Century Portrait and the Candyman franchise, has lined up an April shoot in Iceland, Spain, and the US.
The documentary takes place against the backdrop of the cryptocurrency boom as Icelander Sindri Stefánsson and others allegedly stole hundreds of supercomputers worth around $200m that were used to "mine" or mint digital currency. Some of the computers are still unrecovered.
The gang took the computers over the course of several heists starting in December 2017 and earned the status of local heroes as they took on the might of the foreign-owned mining operations.
Stefánsson was captured and imprisoned briefly in 2018 before he fled a low-security institution in Iceland and escaped on board a flight to Sweden containing Iceland's prime minister Katrin Jakobsdottir.
By now he was the subject of a international manhunt involving Interpol and was eventually recaptured in Europe and sentenced to four-and-a-half years in prison in 2019. Stefánsson and members of his gang are currently out on bail pending appeal.
Sighvatsson intends to get members of the gang to re-enact key scenes in the story. Palomar Pictures, of which Sighvatsson is CEO, and Icelandic broadcaster Sýn are producing the documentary.
At the same time the veteran producer is planning a dramatised version of events, and has enlisted writers Patrick Wall, director of creative development at CATEGORY41, and David Chiu, directing fellow with Jewish Women's Theatre.
That project is being set up as part-caper, part-character study and will explore the transition of society in the Scandinavian island through the emergence of the crypto economy, and the response of one man who stood up for disaffected youth in Iceland and further afield.
Wall and Chiu are represented by The Gersh Agency, Authentic Talent & Literary, and Jackoway Austen Tyerman Wertheimer Mandelbaum Morris Bernstein Trattner & Klein.
Sighvatsson is in talks with a sales agency on the documentary.