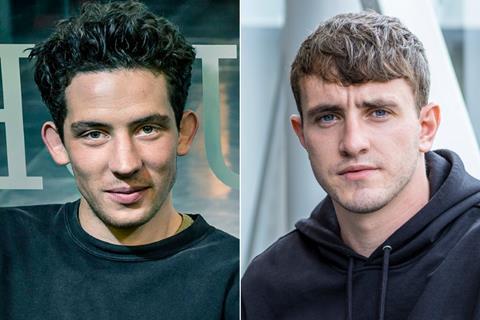 Josh O'Connor and Paul Mescal will lead The History Of Sound, the new feature from South African director Oliver Hermanus, which will shoot in summer 2022.
Production will run predominantly in the US, plus on location in the UK and Italy.
UK-based sales firm Embankment is launching international sales at next week's virtual American Film Market, with CAA Media Finance representing US rights.
Set during the First World War period in the US, the love story follows Lionel (Mescal) and David (O'Connor), two young men who set out to record the lives, voices and music of their countrymen.
Andrew Kortschak and Lisa Ciuffetti are producing for US company End Cue, alongside Andrea Roa; Film4 is co-financing the title.
The History Of Sound is adapted by Ben Shattuck from his short story of the same name, which won the Pushcart Prize, a US literary award, in 2019.
Hermanus is currently in post-production on another Film4-backed title – Living, an adaptation of Akira Kurosawa's Ikiru, starring Bill Nighy and Aimee Lou Wood, for Number 9 Films.
He described The History Of Sound as "an unexpected love story that needs to be told - it is a journey through the life of America, across the 20th century and the traditions of American folk music, all seen through the bond between two men immersed in the history of sound."
Both Mescal and O'Connor have previously been named Screen UK and Ireland Stars of Tomorrow, in 2020 and 2016 respectively.