London-based firm acquires Sundance winning documentary; secures sales.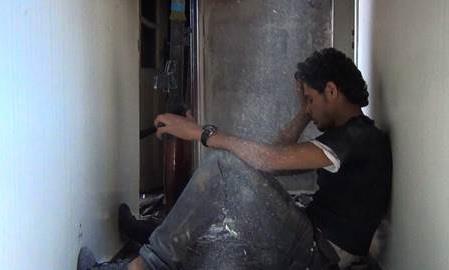 Journeyman Pictures has picked up worldwide distribution rights for Talal Derki's Syrian conflict doc Return to Homs, which won the Grand Jury Prize for World Cinema Documentary at the Sundance Film Festival last month.
The deal was negotiated with producers Proaction Film and Ventana Film.
The documentary, which opened IDFA last November, charts the journey of two close friends whose lives had been upended by the battle raging in the Syrian city of Homs.
It has already been sold for TV to France/Germany (ARTE), Japan (NHK), Switzerland (RTS), Sweden (SVT) and Radio Canada. Producers are Orwa Nyrabia and Hans-Robert Eisenhauer.
The film was acquired by Edward Caffrey, Journeyman's head of documentary acquisitions and sales, who said: "Following the film's success at Sundance there has been significant interest from theatrical, digital and broadcast buyers around the world, and in the coming weeks we expect to have significant announcements regarding further releases."
Caffrey added that Return to Homs will also screen at upcoming festivals including HRW FF London, Thessaloniki Documentary Festival and Krakow International Film Festival, with more yet to be announced.