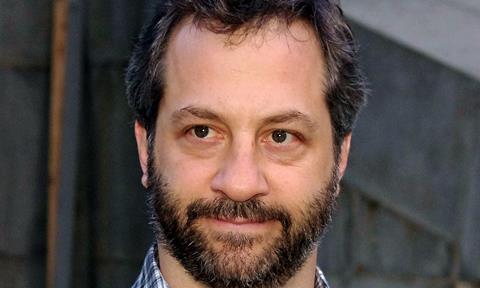 Judd Apatow's first directorial outing in five years, The King Of Staten Island, will open SXSW 2020 on March 13.
SNL cast member and comedian Pete Davidson stars in the semi-autobiographical comedy about himself growing up in Staten Island and losing his father in the 9/11 attacks.
"Judd Apatow has consistently provided transcendent, exhilarating experiences at SXSW, starting with Knocked Up, then Bridesmaids, Trainwreck, Girls, The Big Sick, and his documentary May It Last: A Portrait Of The Avett Brothers," said SXSW director of film Janet Pierson.
"This March it's our particular privilege to present his funny and deeply moving new feature — his first in five years as a director — The King Of Staten Island, starring Pete Davidson leading a great ensemble, as our Opening Night Film."
Feature Highlights include The Lovebirds by Michael Showalter, She Dies Tomorrow by Amy Seimetz, Zappa by Alex Winter, The Nine Lives Of Ozzy Osbourne by R. Greg Johnston, and Critical Thinking by John Leguizamo.
The 27th edition of the festival runs in Austin, Texas, from March 13-22 and when all is said and done the event will typically include more than 250 projects. Click here for Wednesday's line-up.
Films screening in Festival Favorites, Midnighters, Shorts, Virtual Cinema, Episodic Pilot Competition, Title Design Competition, Music Videos, Special Events and late-breaking Features will be announced on February 5.