The 14th Zurich Film Festival (September 27-October 7) will present Judi Dench with its Golden Icon honourary award on Wednesday October 3, as part of this year's event.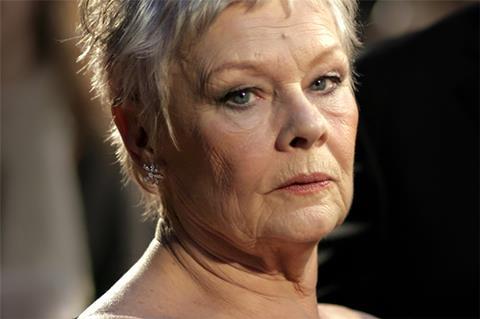 The award is given 'in appreciation of the lifetime achievements of an actor or actress'.
Dench will attend the festival to receive the award, and present a screening of her latest film Red Joan alongside co-star Sophie Cookson.
Cookson plays Joan Stanley, a Cambridge physics student in 1938 who falls for a young communist, while Dench takes up the character in 2000 as her suburban retirement is disrupted by MI5 arresting her.
The film is directed by renowned theatre director Trevor Nunn; Screen revealed a first look in February this year.
Last year Dench appeared in Kenneth Branagh's Murder On The Orient Express and Stephen Frears' Victoria & Abdul. She recently wrapped on another Branagh title, Artemis Fowl, made by Disney.
The Golden Icon award was launched in 2008 with Sylvester Stallone as the first recipient. Other winners include Hugh Jackman in 2013 and Hugh Grant in 2016, with Glenn Close receiving last year's prize.
Donald Sutherland was previously announced as receiving the Lifetime Achievement award at this year's festival.
The programme will open with Peter Farrelly's race drama Green Book, and includes European premieres of Robert Redford's The Old Man And The Gun and Life Itself starring Oscar Isaac.