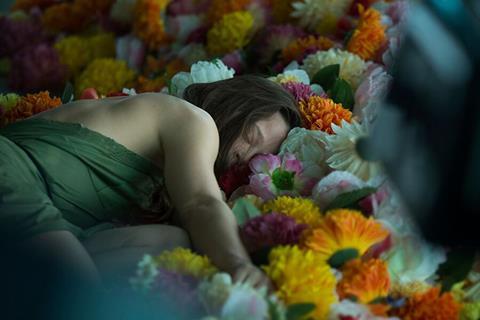 Rebecca Long and Ian Davies' Boudica Films, the UK finance and production initiative aimed at supporting projects with a strong female presence both in front of and behind the camera, is developing a slate of films including Greenham, set to star Agyness Deyn.
Greenham is a 1980s-set thriller about a woman who seeks refuge from her abusive partner in Greenham Common Women's Peace Camp.
David Chidlow, whose credits include L'Histoire De Nos Petites Morts, will direct and Blue Iris Films' Katie Crook will produce. The DoP will be The Levelling's Nanu Segal.
Boudica is also developing Aislinn Clarke's The Crossing, to be produced by Long with Ireland's Fantastic Films. The survival thriller about a group of migrants attempting to travel from Turkey to Greece is based on the testimonies of people who have made that journey.
Both Greenham and The Crossing are hoping to shoot in summer 2019.
The company is also developing Tinna Hrafnsdóttir's Quake, based on Audur Jonsdóttir's novel Grand Mal. It tells the story of a woman who suffers severe memory loss following an epileptic seizure and is then confronted by disturbing truths about her past. Boudica is co-producing with Hlin Johannesdottir from Iceland's URSUS Parvus Productions.
Long and Davies also have four features from first-time directors in post-production. Both Georgia Parris' 2018 London Film Festival selection Mari and Lucy Brydon's Sick(er) came through Film London's Microwave scheme.
Also in post are E. E. Hegarty's Kat And The Band starring Screen FrightFest Genre Rising Star 2018 Ella Hunt; and feature documentary I Am Amber about two twins, one of whom has Down's Syndrome.
Previous projects co-financed by Boudica include Carol Morley's The Falling. Morley's Out Of Blue has just premiered in Toronto.