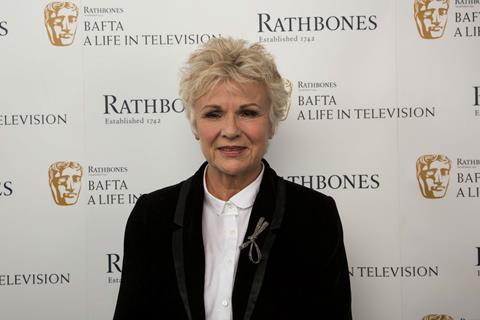 Julie Walters is set to star in Marc Munden's film adaptation of Tove Jansson's The Summer Book for UK producer Kevin Loader's Free Range Films.
The Summer Book is about a woman who spends the summer with her six-year-old granddaughter. on a remote Finnish island.
The project is being developed by producer Kath Mattock, whose credits include BBC TV series Murder, Buried and The Cops. The Summer Book will be her first film credit, with Loader serving as executive producer. The BFI financed the development of the English-language project and Loader and Mattock hope to shoot in Finland in 2019.
The adaptation is being written by Robert Jones, who created BBC political drama Party Animals, which provided Matt Smith with an early starring role. He also worked on Murder, Buried and The Cops with Mattock, as well as Channel 4's Secret State.

Jansson is best known internationally as the author of the popular Moomintroll series for children.
Walters most recently appeared in Universal's Mamma Mia: Here We Go Again and will next be seen on the big screen in Disney's Mary Poppins Returns. Earlier this summer she wrapped a role in Munden's debut feature The Secret Garden for Studiocanal UK.
Munden's many TV credits include the BAFTA-winning National Treasure for Channel 4, starring Walters and Robbie Coltrane.