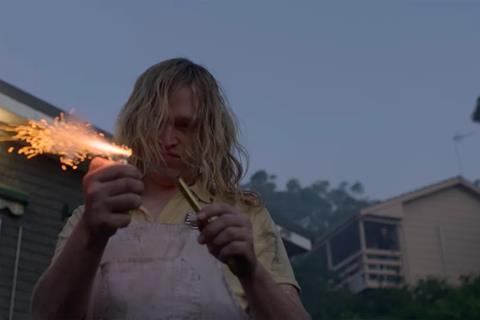 Picturehouse Entertainment has acquired UK-Ireland distribution rights to Justin Kurzel's Cannes 2021 Competition title Nitram from Wild Bunch.
Caleb Landry Jones won the best actor prize at Cannes last month for his lead role in the film.
Directed by Kurzel from Shaun Grant's screenplay, the film focuses on the events that led up to the 1996 Port Arthur massacre in Tasmania, Australia.The title is a backwards spelling of the first name of Martin John Bryant, who carried out the massacre, killing 35 people and injuring 23 others.
In the film Nitram, frustrated at his isolation and never fitting in, finds a close friend in a reclusive heiress (played by Essie Davis). But when that relationship meets a tragic end, his anger and loneliness grow and lead him toward disaster.
Picturehouse Entertainment previously distributed Justin Kurzel's Toronto 2019 title True History Of The Kelly Gang in February 2020, opening to £85,847 and reaching £254,644 before its release was cut short by the pandemic.
Upcoming Picturehouse Entertainment releases include Sean Durkin's The Nest from today; Malgorzata Szumowska and Michal Englert's Never Gonna Snow Again on October 15; and Reggie Yates' Pirates on November 26.